Page : 1 2
Do you want to learn how to draw cute cartoon chickens / hens? Chickens / hens aren't always easy to draw, but after seeing how they are drawn, I bet you will shock all of your friends with your drawing abilities. I  have put together a step-by-step tutorial that will help you figure out how to draw  cartoon chickens / hens by using simple shapes to build up this chicken's form. This is an intermediate cartooning tutorial that kids, teens, and adults will enjoy. Even some younger children might be able to draw a chicken if you stand by to help with the instructions. Enjoy!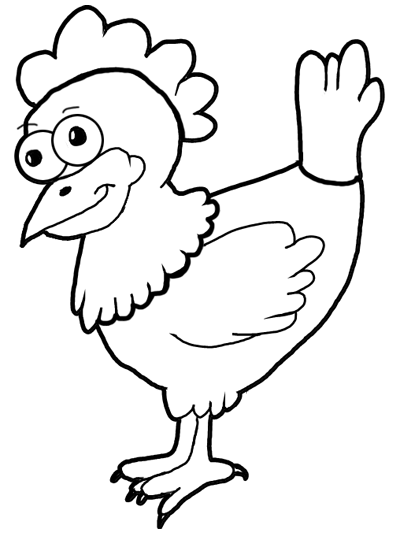 How to Draw Cartoon Chickens / Hens / Farm Animals Step by Step Drawing Tutorial for Kids
Step 1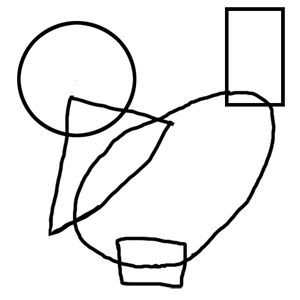 Huh? What am I trying to draw there? That is weird!!! Well, what I was trying to show you (in the picture above) was that the chicken is made up of a bunch of simpler shapes. Do you see the body of the chicken looks like an oval and the face of the chicken looks like a circle…etc Lightly draw the chicken's simpler shapes the way that I did above. Don't worry about mistakes because you can erase these later. Later, you will be using a pen or marker to outline the 'right' lines.
Step 2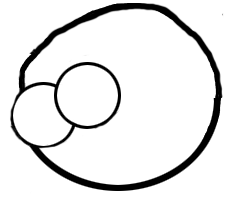 Now, with the light simple shapes still on the paper, draw the chicken's head in a slightly darker lines. Also draw 2 circles for the chicken's eyes.
Step 3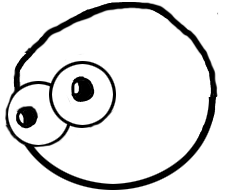 Now draw 2 smaller circles inside the chicken's eyes and shade them in except for 2 highlights (one in each eye).
Step 4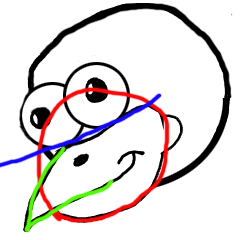 Now the beak looks a bit complicated so I broke it down a bit below. First lightly draw a smaller circle that starts slightly lower than the head circle and goes to the middle of the eyes (see the red circle). Then lightly draw a line under the eyes (see the blue line). Then draw a slightly curved  'V' that starts at the bottom (middle) of the eye (reference the green 'V' in the picture).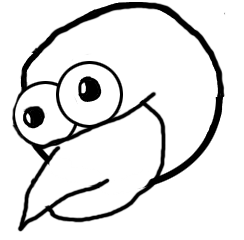 Now erase the lines that you don't need (reference the picture above). After you get these basic shapes lightly drawn in, you should be able to then finish up the beak easily.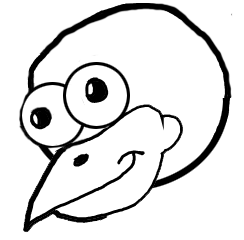 The chicken's beak should look like this (picture above).
Step 5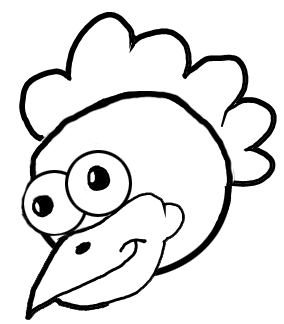 The part on top of the chicken's head is called a cockscomb. You don't have to draw the cockscomb perfectly, just draw a bunch of humps like I did on my chicken and it should look pretty good.
Step 6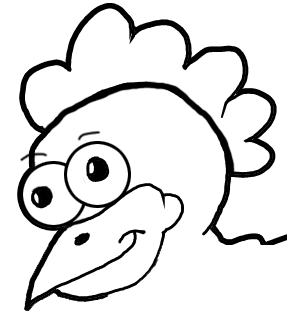 Now draw 2 curvy lines on top of the eyes for the chicken's eyebrows. Also draw a squiggly line for the start of the chicken's neck.
Page : 1 2
Pages: 1 2