Step 7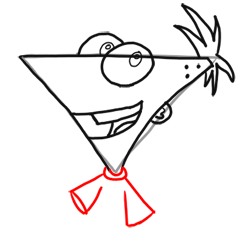 Now draw Phineas' shirt.
Step 8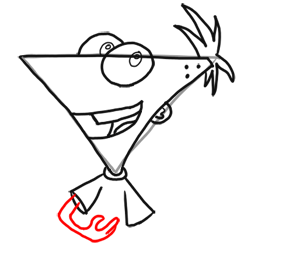 Draw Phineas' left arm and hand.
Step 9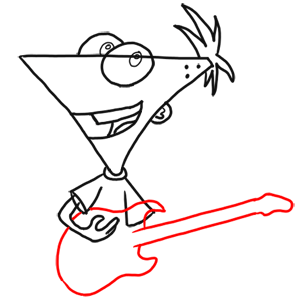 Now time to draw the outer shape of a guitar.
Step 10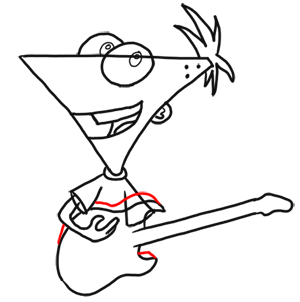 To make the guitar 3d draw another top of the guitar slightly above the car…and at the bottom right of the guitar just draw a right corner.
Step 11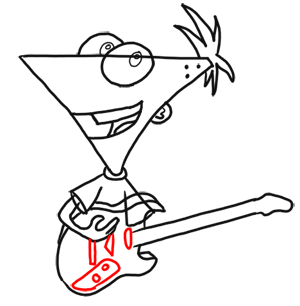 Now draw the details of the guitar.
Step 12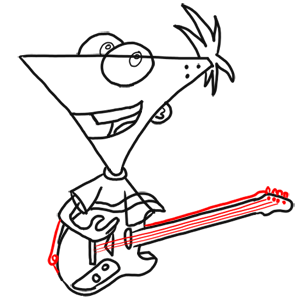 And the strings and strap.
Step 13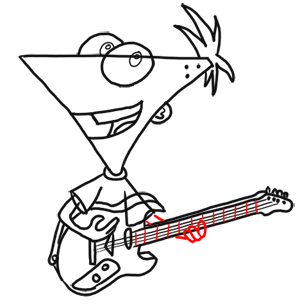 Draw Phineas' right arms and fingers…as well as lines on the guitar.