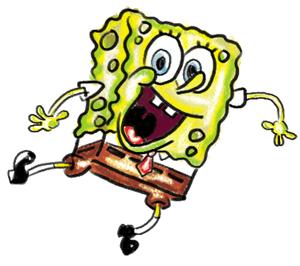 Do you want to learn how to draw Spongebob Squarepants? I have put together a step-by-step tutorial that will help you figure out how to draw Spongebob Squarepants by using simple shapes to build up Spongebob's form. This is an intermediate cartooning tutorial that older kids, teens, and adults will enjoy. Enjoy!
Step by Step Lesson : How to Draw Spongebob Squarepants Doing the Wave
Step 1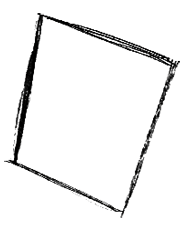 First, Sketch out the Outline of Spongebob Squarepants' face's outer-shape. Don't worry about mistakes because you can erase these later. Later, you will be using a pen or marker to outine the 'right' lines.
Step 2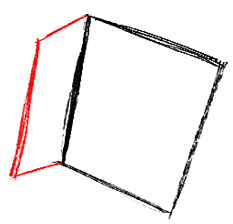 Now make Spongebob's face 3D by sketching out the side of his face.
Step 3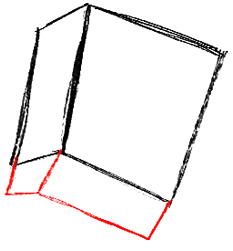 Now sketch out Spongebob Squarepants' pants (as shown above).
Step 4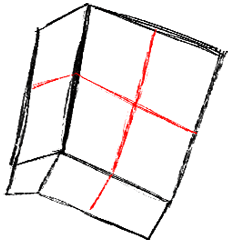 Now you should make a cross in the center of Spongebob Squarepants' frame so you will know where to place Spongebob's facial features.
Step 5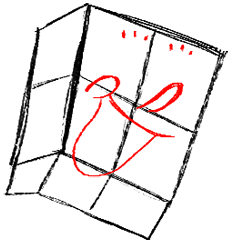 Now that you have the crosslines on Spongebob Squarepants' face, you will be able to easily find where to put his features. The nose stars on the right side of the center point. The cheek in the center of the left half of Spongebob's face. And the smile stars just below the center line.
Step 6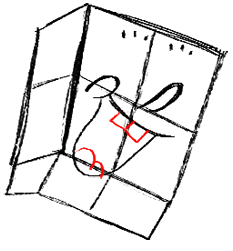 Now draw the tongue (looks like the letter 'M') and the teeth (looks like a letter 'E').