Step 7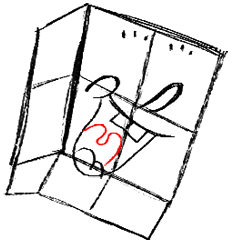 Now draw the back of Spongebob Squarepants' mouth.
Step 8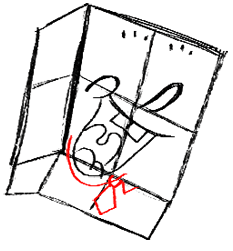 Now you are drawing Spongebob's chin and part of his shirt and tie.
Step 9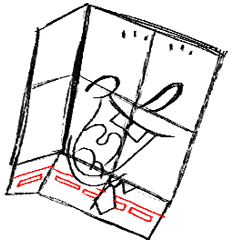 Now draw Spongebob's pants and belt.
Step 10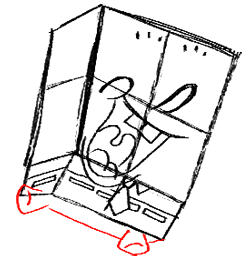 Now draw his pants.
Step 11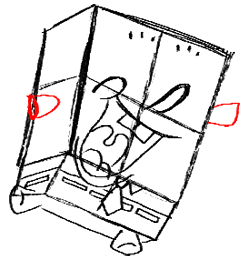 And now draw Spongebob's shirt sleeves.
Step 12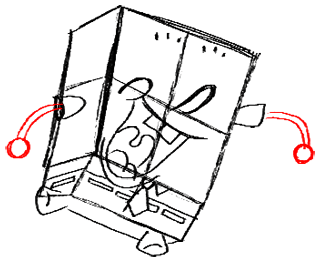 Draw Spongebob's arms and hands.
Step 13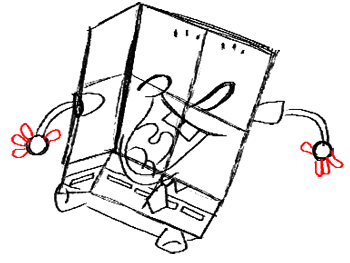 Draw Spongebob's  fingers.