Step 14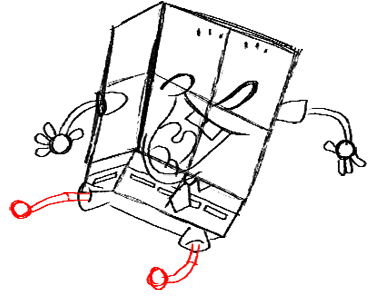 Now draw Spongebob's legs and feet.
Step 15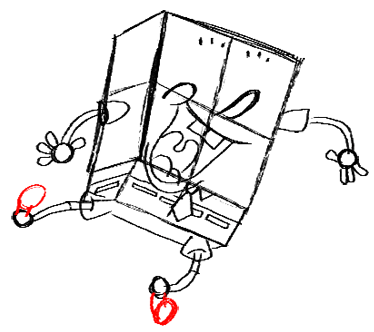 These shoes might look hard to draw but if you look closer, you will see that the right shoe (the red lines) looks like an '8' and the left shoe (red part) looks like an oval with 2 lines.
Step 16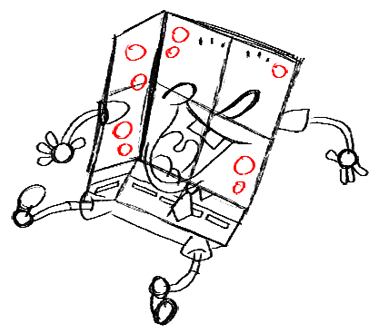 Now draw Spongebob Squarepants sponge circles.
Step 17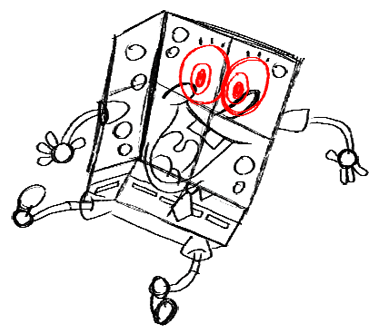 Now draw Spongebob's eyes.
Step 18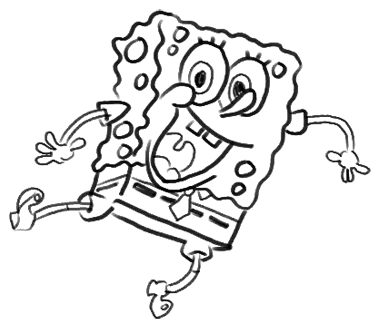 Now outline the 'right' lines with marker or pen and erase the remaining lines to look like this picture.
Step 19 Finished Spongebob Squarepants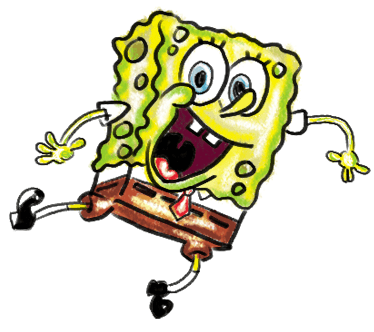 Use your watercolors, markers, colored pencils, crayons, or chalk to color Spongebob Squarepants. I used watercolors.
Technorati Tags: draw spongebob, draw spongebob squarepants, drawing spongebob, drawing spongebob squarepants, how to draw spongebob, how to draw, drawing cartoons, spongebob squarepants,   spongebob, how to draw spongebob squarepants, learn how to draw, drawing lessons, drawing tutorials