Do you want to learn how to draw Walden from the Nick Jr show Wow Wow Wubbzy? Preschoolers and little kids love the cute show Wow Wow Wubbzy and with the simple shapes that Walden is drawn with, makes Walden a perfect preschool drawing tutorial. If you learn how to draw Walden, I bet you will shock all of your friends with your drawing abilities. I  have put together a step-by-step tutorial that will help you figure out how to draw  cartoon Walden by using simple shapes to build up his  form. This is an easy cartooning tutorial that kids, teens, and adults will enjoy…but it is specifically meant for young children and preschoolers. Although this is an easy drawing tutorial for older kids, this tutorial might still be difficult for preschoolers, so parental help is probably beneficial. Enjoy!
Also Draw Widget from Wow Wow Wubbzy
Also Draw Wubbzy from Wow Wow Wubbzy
How to Draw Walden from Wow Wow Wubbzy Step by Step Drawing Tutorial for Preschoolers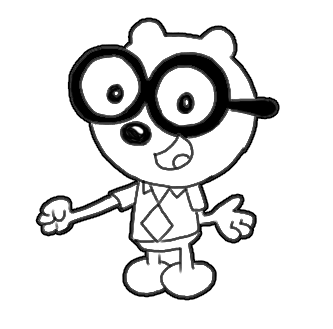 Since this drawing tutorial is for young kids and preschoolers, we won't be writing out detailed instructions (since most of the viewers won't be able to read yet).
Step 1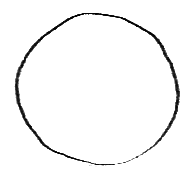 Draw a circle.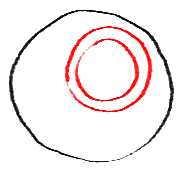 Draw a circle with very thick lines or draw 2 circles.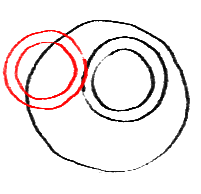 Draw another very circle.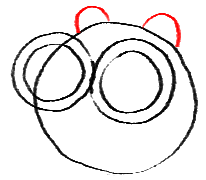 Draw 2 half circles for Walden's ears.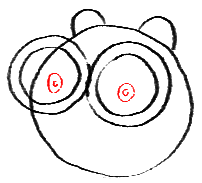 Draw 2 small circles with a very small circle inside it.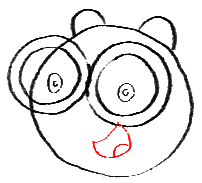 Draw a 'U' shape and close the 'U' shape up with a curved line. Draw an upside down 'U' for Walden's tongue.