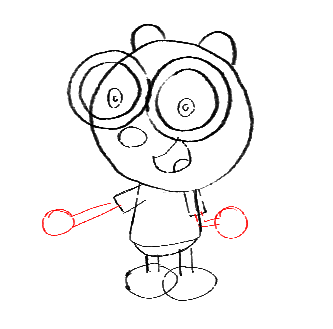 Draw 2 lines with a circle at the end for Walden's left arm and hand. Draw 2 'L's with a circle at the end of it for Walden's right arm and hand.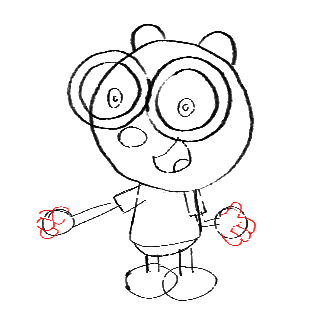 Now try to draw the fingers of Walden's hand. You can just look at the fingers as ovals.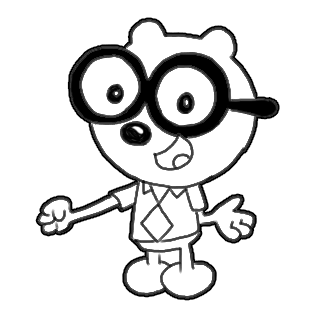 All that is left is drawing a the shirt collar and tie with 3 triangles and a diamond.
Now Trace your drawing with a dark black marker and erase all the lines that you don't need. Now you will have an amazing cartoon Walden from Wow Wow Wubbzy drawing to show off to your friends.
Also Draw Widget from Wow Wow Wubbzy
Also Draw Wubbzy from Wow Wow Wubbzy
Technorati Tags: draw Walden, drawing Walden,   drawing cartoon Walden, draw wow wow wubbzy, drawing wow wow wubbzy, wubbzy, wow wow wubzy, how to draw Walden, how to draw wow wow wubbzy, cartooning Walden,    Walden drawing lessons, Walden drawing tutorial, wow wow wubbzy activities,   drawing for kids, how to draw for kids, draw a dog for kids, cartooning, cartoons, drawing, drawing lessons, drawing tutorials