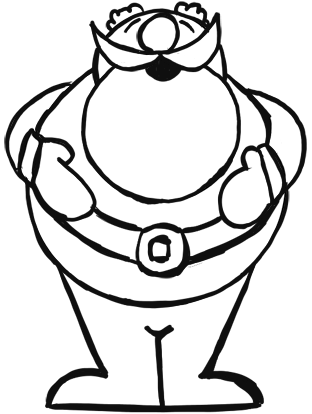 Now you just have to erase lines that you don't need and outline the 'correct' lines with a black pen or marker. Making thick, interesting lines instead of the thin pencil lines makes quite a differnce in the end result, doesn't it? If you are having problems figuring out which lines to erase, then reference my drawing (above) for help.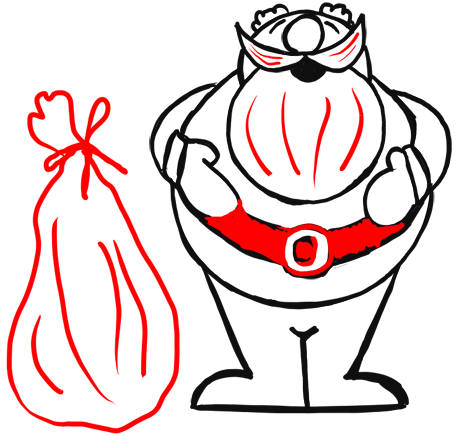 Now color in Santa Clause's belt and draw lines in his beard and mustache. Also draw a toy bag like I did above (optional).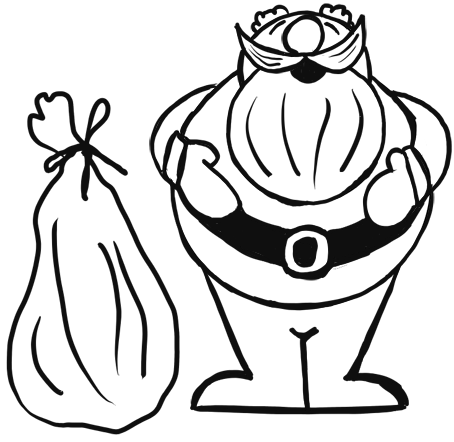 Now you will have an amazing cartoon Santa Clause drawing to show off to your friends and family on and around Christmas time.
Here are Even More Christmas Drawing Tutorials … and There are more Santa Clauses That you Can Try to Draw Too.
Technorati Tags: easy santa, easy santa tutorial, draw santa, draw santa clause, drawing santa clause, how to draw santa, how to draw santa clause, draw santa step by step, santa drawing lesson, santa clause drawing lesson, christmas drawing, draw for christmas, christmas drawing tutorials, drawing for kids, drawing tutorials drawing lessons, how to draw, drawing step by step, draw step by step, cartooning, cartoons, drawing, draw