Page : 1 2
Step 7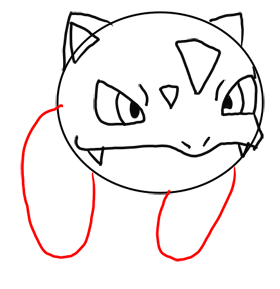 Now draw 2 front arms for Ivysaur(2 oval like shapes – one bigger than the other).
Step 8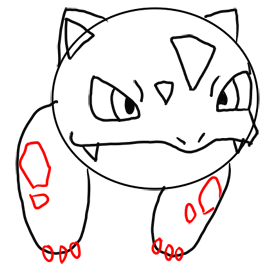 Now draw 3 oval nails for each arm. Also draw the markings on his arm.
Step 9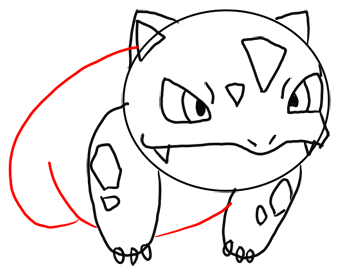 Now draw Ivysaur's body.
Step 10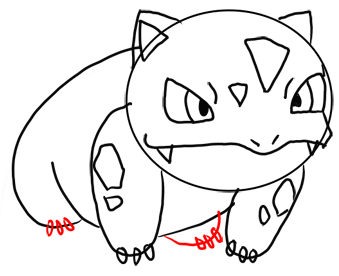 Now draw the back right foot (a backwards letter 'C) and  3 ovals for nails of each back foot.
Step 11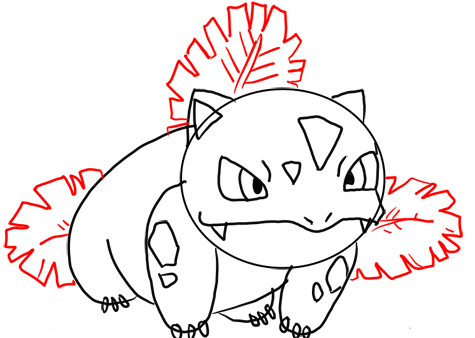 Now draw 3 leaf like shapes.
Step 12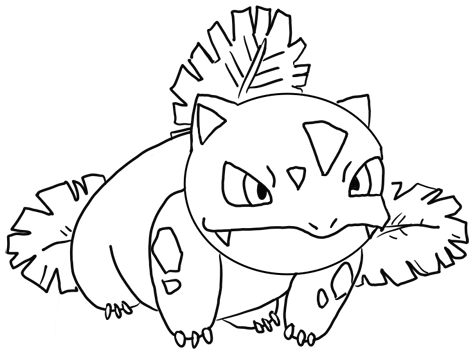 Now you just have to erase lines that you don't need and outline the 'correct' lines with a pen or marker. If you are having problems figuring out which lines to erase, then reference my drawing (above) for help.
Finished Color Drawing of Ivysaur from Pokemon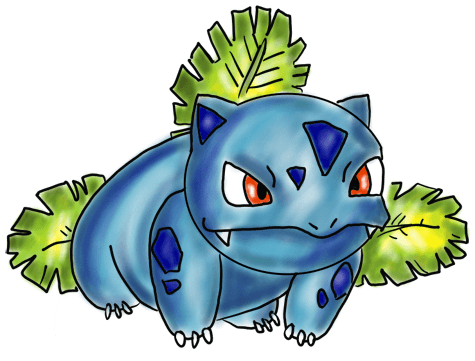 Use your watercolors, markers, colored pencils, crayons, or chalk to color Ivysaur and you will have an amazing Ivysaur to show off to your friends.
More Pokemon Drawing Tutorials
Technorati Tags: draw Ivysaur, drawing Ivysaur, how to draw Ivysaur, draw Ivysaur from Pokemon, drawing Ivysaur from Pokemon, Ivysaur, Ivysaur from Pokemon, how to draw Pokemon, draw Pokemon characters, Pokemon, Pokemon characters, how to draw, drawing cartoons, learn how to draw, drawing lessons, drawing tutorials, step by step drawing, drawing for kids, drawing for children, easy drawing tutorials
Page : 1 2
Pages: 1 2