Page : 1 2
Do you want to learn how to draw Squirtle, one of the most popular of all Pokemon characters amongst boys and girls? I have put together a step-by-step tutorial that will help you figure out how to draw Squirtle by using simple shapes to build up Squirtle's form. This is an intermediate cartooning tutorial that older kids, teens, and adults will enjoy. Even some younger children might be able to draw Squirtle if you stand by to help with the instructions. Enjoy!
More Pokemon Drawing Tutorials
How to Draw Squirtle from Pokemon for Kids : Step by Step Drawing Lesson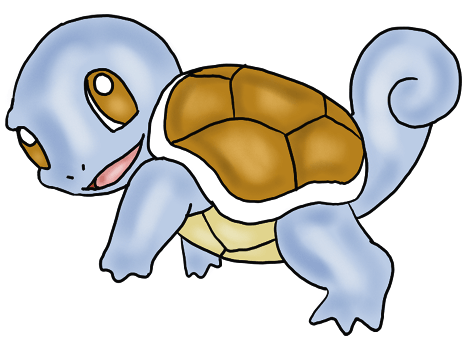 The above picture of a cartoon Squirtle is what we will be drawing step by step today. Find this drawing tutorial below. Get out a piece of paper, a pencil, and a black marker. Good luck.
Step 1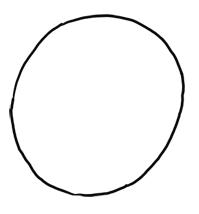 First, draw a circle-like shape for Squirtle's head.
Step 2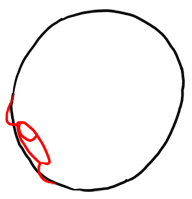 Now draw an oval with a half circle inside of it for Squirtle's eye. Then draw an 'C' like shape on both the top and bottom of the 'eye'.
Step 3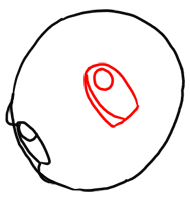 Now draw Squirtle's left eye.
Step 4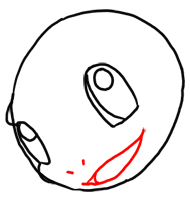 Now draw Squirtle's mouth and nostrils.
Step 5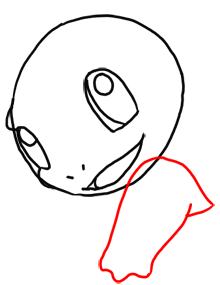 Now draw Squirtle's arm.
Step 6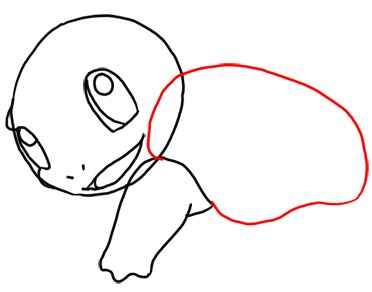 Draw an oval like shape for Squirtle's shell. On the bottom of the oval, make the shell a bit curvy.
Page : 1 2
Pages: 1 2