Step 7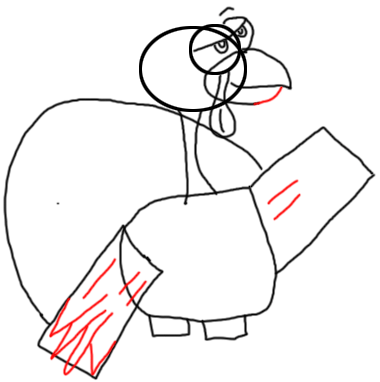 Now reshape the oval beak a little bit, as show above. Also reshape the rectangle wings that we drew as well …draw a bunch of 'V' like shapes for the ends of the wings.
Step 8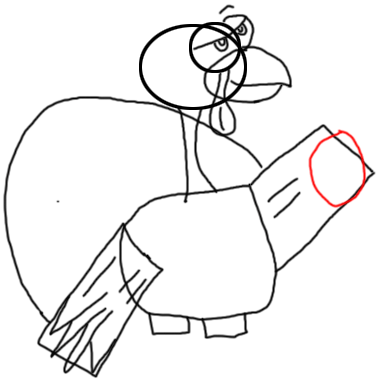 Draw an oval-like shape at the end of the right wing.
Step 9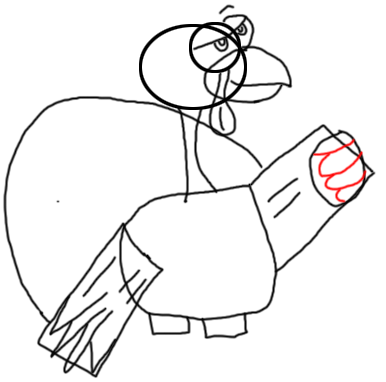 Now draw 'U' like shapes inside the oval for the turkey's fingers (even though turkeys don't really have fingers).
Step 10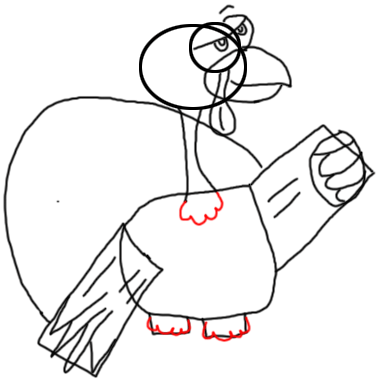 Now draw the part below the turkey's face (the caruncles) … just draw curvy 'W' like shapes. Do the same for the legs.
Step 11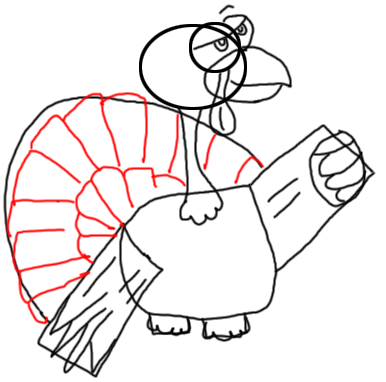 Turn the big half circle into feathers. Basically draw a bunch of  upside down 'L's.
Step 12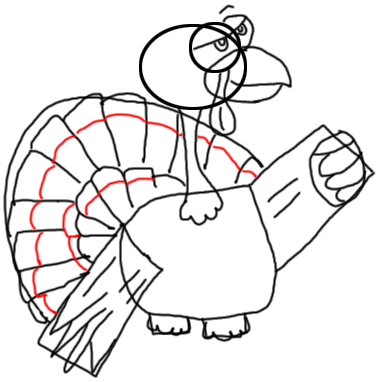 Now draw the curved feather markings…just a bunch of upside down 'U' type shapes like seen above.
Step 13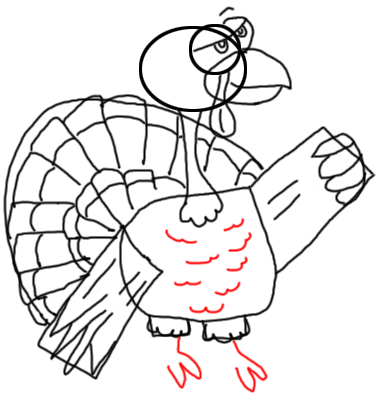 Draw a bunch of sideways '3's for feather markings. Now draw '3's for the turkey feet.