Step 14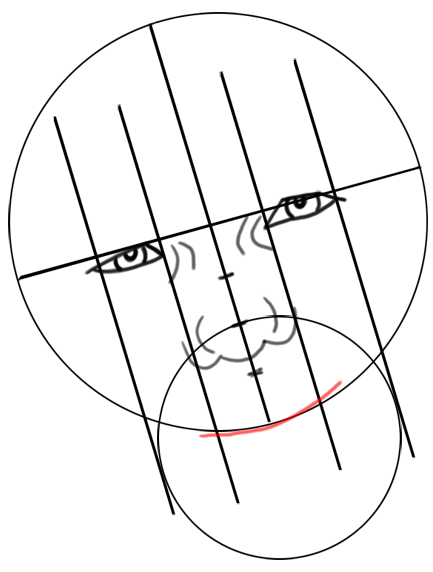 Now lets start drawing Taylor Lautner's mouth. Make the bottom curve of Taylor's mouth. The placement is slightly off placement of the big circle's curve. It starts around where one pupil is to where the other pupil is.
Step 15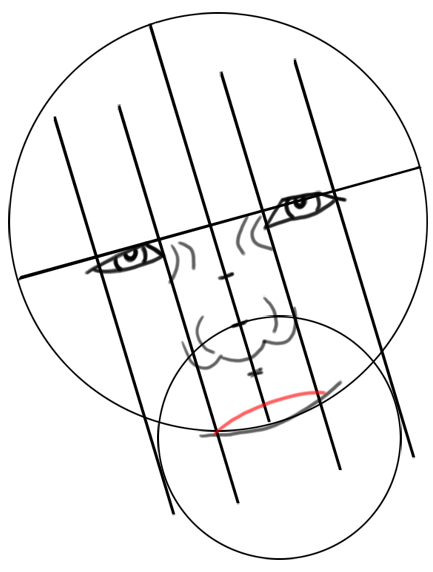 Now make the bottom curve of the top lip. The lip starts near one line and ends a little bit after the next line.
Step 16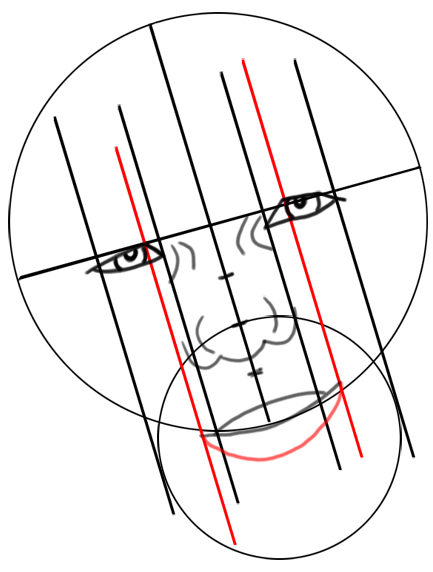 Now draw a line from the inside of each iris. This is where you start each side of the bottom of Taylor's mouth.
Step 17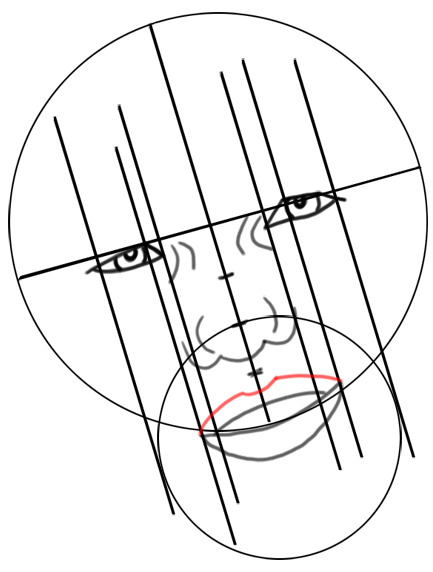 Now lets draw the top of Taylor's mouth. The top lip starts from the iris lines too. The 'U' shape of the lip mimics the 'U' shape of Taylor's nose.
Step 18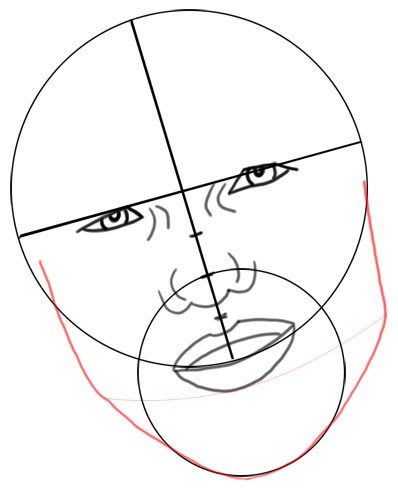 Now the chin is usually difficult for a lot of people but you can do it if you take notice of placement of facial items. lightly draw a curved line from under the lip..this is where the curve of Taylor's jaw line changes so take notice of this. Also this chin is slightly narrower than the small circle.
Step 19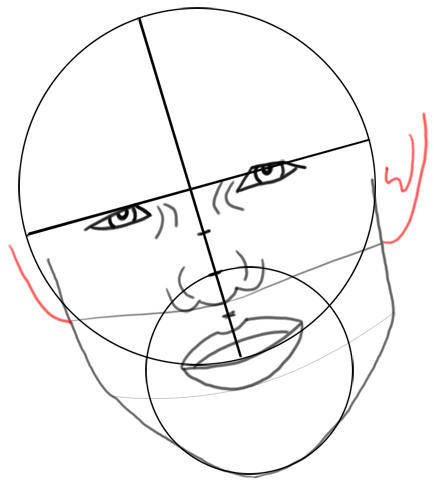 Now draw a curved line under the nose …. this is where the bottom of the ears will start.
Step 20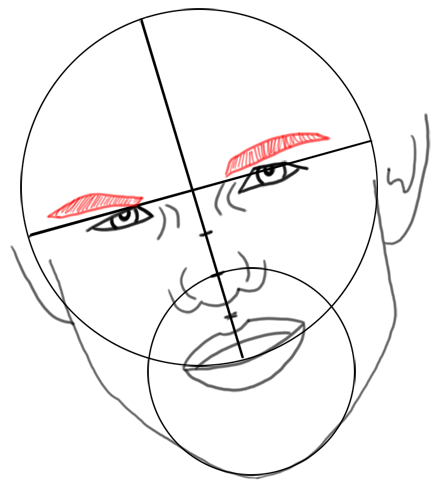 Now draw Taylor's eyebrows….they have a unique shape to them so take notice of where they start and end and try to imitate this.