Step 14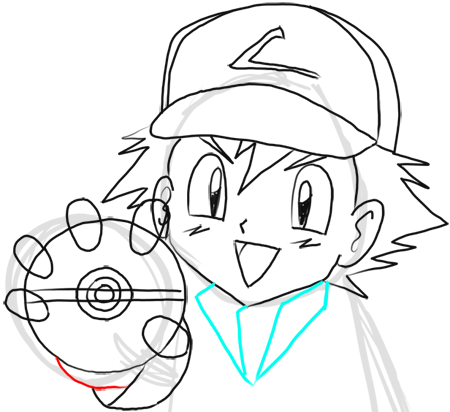 Draw Ash's collar and the bottom of Ash's hand.
Step 15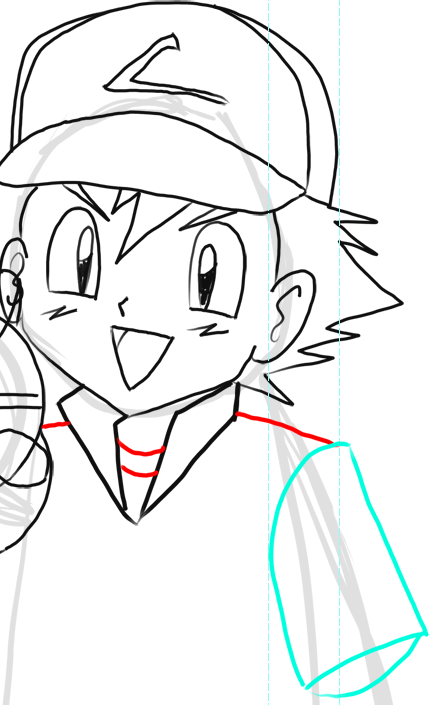 Now draw the rest of Ash's collar and shoulders. Also draw Ash's sleeve.
Step 16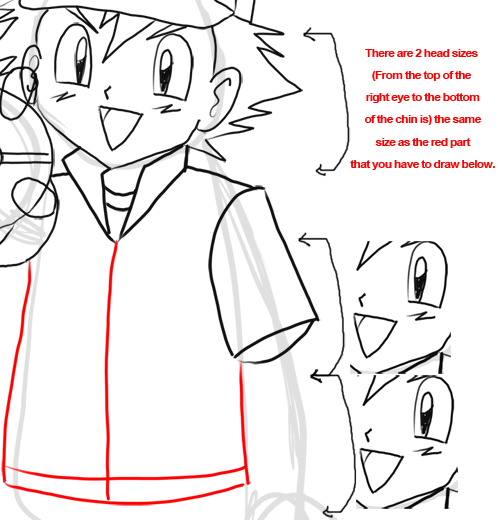 I wanted to show you that the shirt is the same size from the bottom of the collar to the bottom of the shirt as two of Ash's head. The reason I wanted to show you is this is because if you get proportions wrong, Ash won't look as good.
Step 17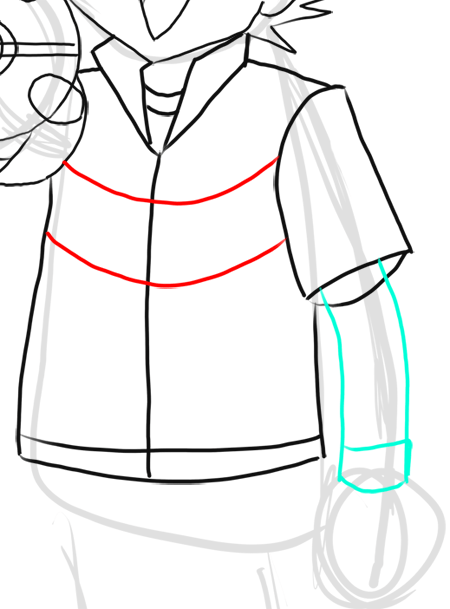 Draw the design on Ash's vest and also draw Ash's right sleeve.
Step 18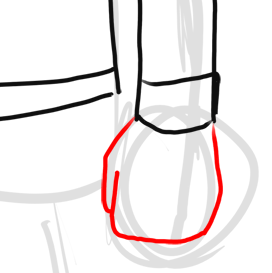 Draw Ash's right hand.
Step 19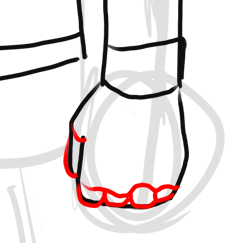 Now draw the fingers ripped out of his glove.