It is almost Christmas already, so do you want to learn how to draw Christmas Trees now? If you learn how to draw Christmas Trees, I bet you will shock all of your friends with your drawing abilities. I  have put together a step-by-step tutorial that will help you figure out how to draw  cartoon Christmas Trees by using simple shapes to build up the xmas tree's form. This is an easy cartooning tutorial that kids, teens, and adults will enjoy…but it is specifically meant for school aged children, teens, and adults. Enjoy!
Here are Even More Christmas Drawing Tutorials … and There are more Christmas Trees That you Can Try to Draw Too.
How to Draw Christmas Trees Step by Step Drawing Tutorial for Kids, Teens, and Adults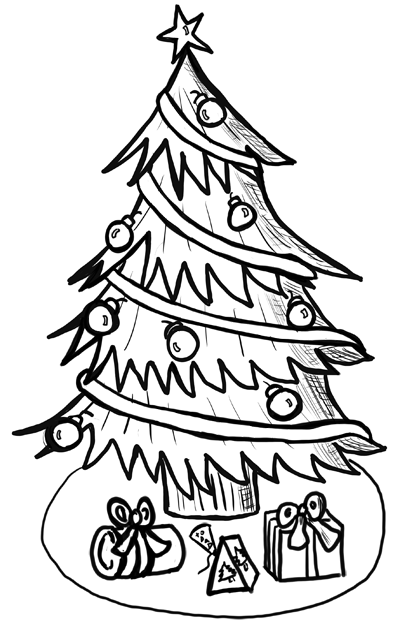 The above picture of a Christmas Tree with Presents is what we will be drawing step by step today. Find this drawing tutorial below. Get out a piece of paper, a pencil, and a black marker. Good luck.
Step 1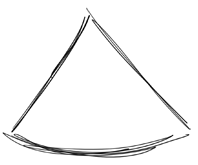 First sketch out a cone (a triangle with a curved bottom). Don't worry about mistakes because you can erase these later. Later, you will be using a pen or marker to outline the 'right' lines.
Step 2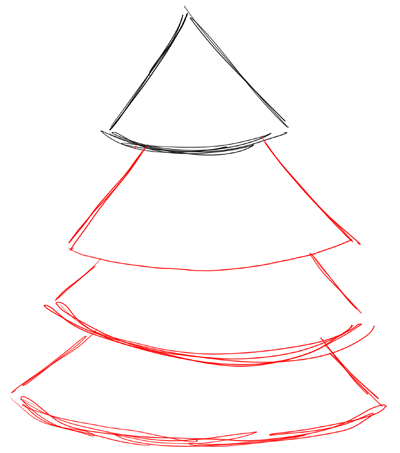 Now draw (lightly) 3 more cones … each slightly larger as you move downards…you don't have to draw the points of the cones since the tops are hidden by the layer above.
Step 3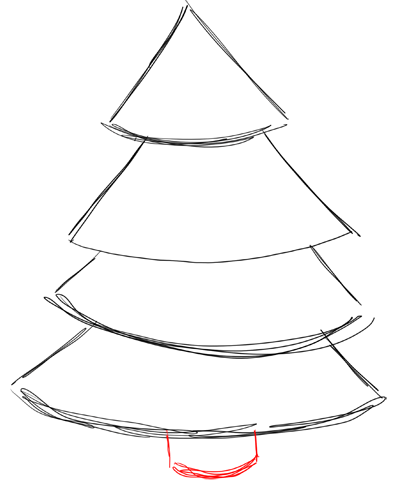 Now draw the Xmas tree trunk …. 2 lines with a curved line connecting both of them.
Step 4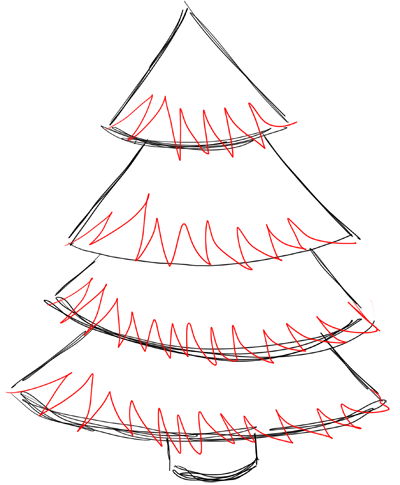 Now make squiggly lines for the pine cones. Notice that they squiggyly lines follow the curves of the cones we made earlier.
Step 5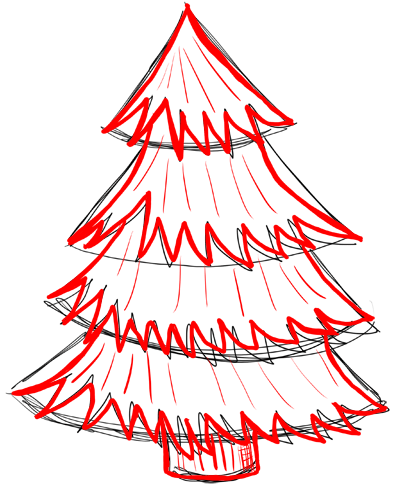 I darkened the lines of the lines that we are going to keep – so that you can erase the lines that we don't need anymore (if you want to). Don't darken things yet.
Step 6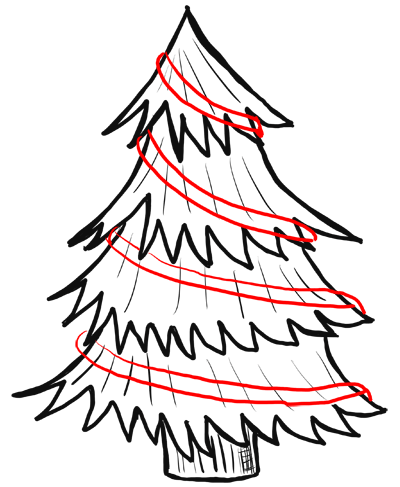 Now draw the ribbon / garland that is going around the christmas tree. Look at the image below to see how a ribbon goes around an object in an 'S' like way.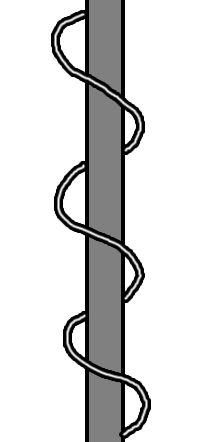 See how a ribbon goes around a pole in an 'S' like fashion – the ribbon comes out from behind the pole and then is in front of the pole and then wraps behind the pole and continues in this pattern.