Step 14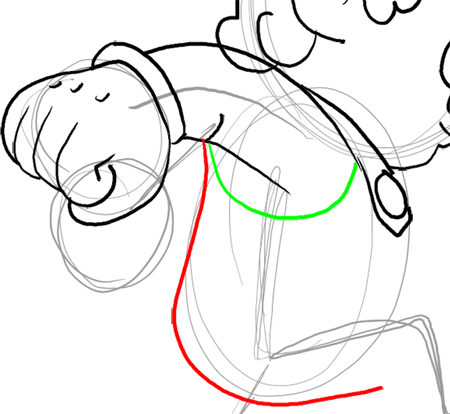 Draw the underarm part of the overalls by drawing a letter 'U'. Also draw the back and thigh part of Mario's body by drawing a curved letter 'L'.
Step 15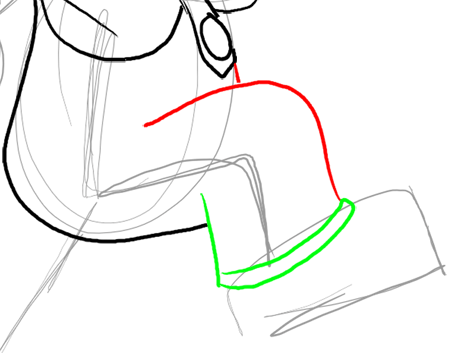 Now draw Mario's leg.
Step 16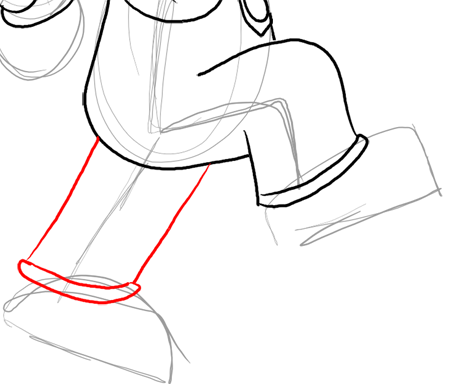 Now draw Mario's other leg.
Step 17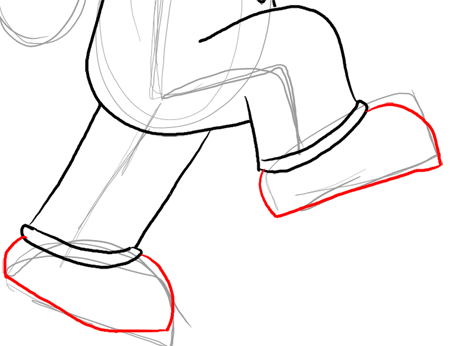 And now draw Mario's shoes.
Step 18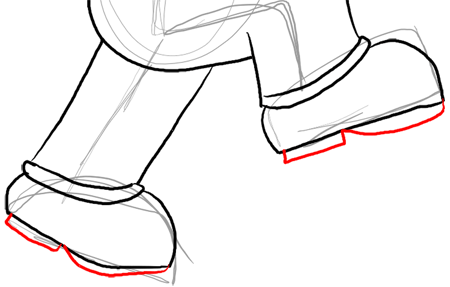 Draw Mario's shoes' soles.
Step 19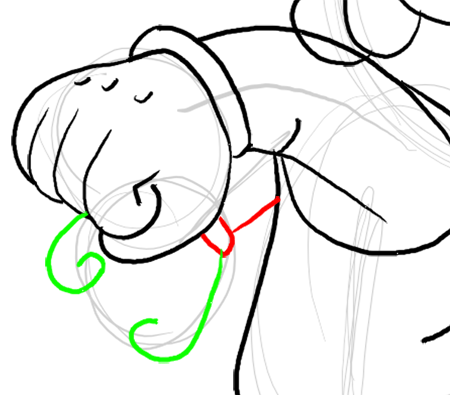 Now draw Mario's back hand. Draw a capital letter 'G' (curvier than normal) and a letter 'J' as well as Mario's back arm cuff.
Step 20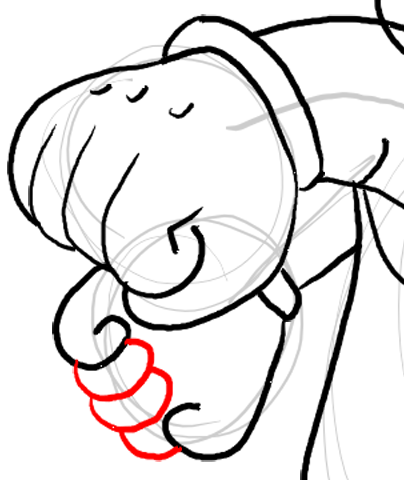 Now draw backwards letter 'C's for Mario's fingers.