Step 21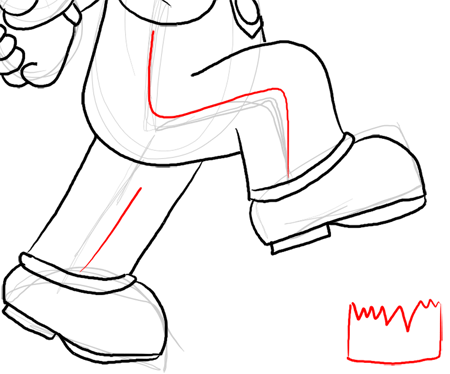 Now put the denim jeans lines on Mario's pants and also draw a tube / tunnel that he is crushing.
Step 22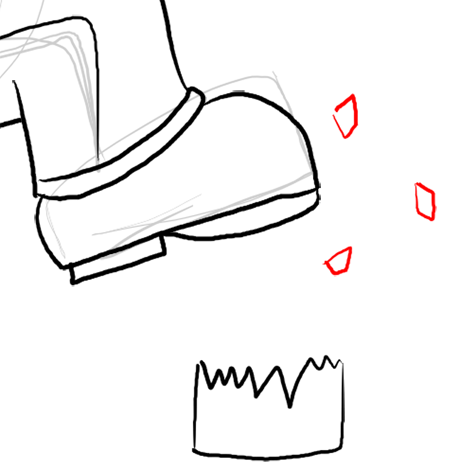 Draw the little pieces that are flying up.
Step 23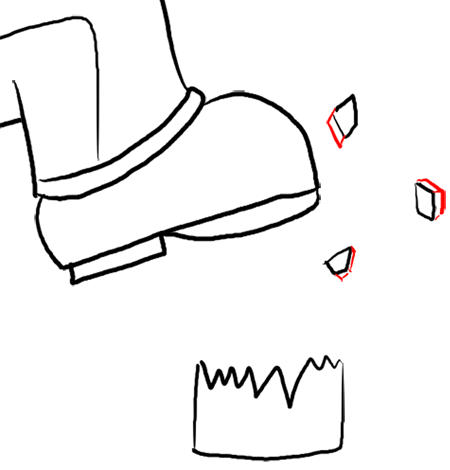 To make the shapes 3d looking, just redraw part of the shape next to it and attache the 2 shapes with lines.
Step 24 – Finished Mario Drawing Tutorial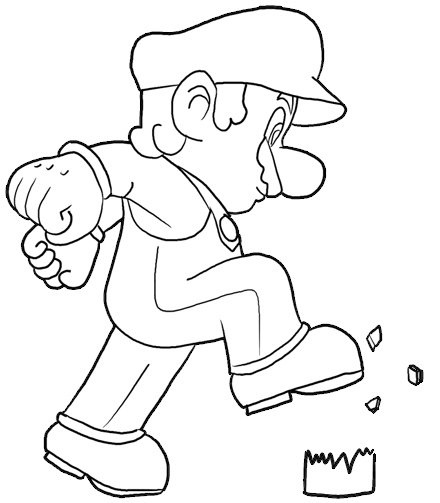 Now you just have to erase lines that you don't need and outline the 'correct' lines with a pen or marker. If you are having problems figuring out which lines to erase, then reference my drawing (above) for help. With the thick outside dark marker line, doesn't Mario look Awesome?!
You Might Also Be Interested in Learning to Draw Other Super Mario Bros Characters or Drawing Classic Mario / Paper Mario
You Might Also Like Our Other Super Mario Drawing Tutorials
Technorati Tags: Mario, Mario Bros, Super Mario Bros, draw Mario, how to draw Mario, draw Mario Bros, how to draw Mario, drawing Mario, drawing Mario, how to draw for kids, draw for kids, drawing tutorials, drawing lessons, how to draw step by step, how to draw Mario step by step, drawing for kids, drawing for children, how to draw cartoons, draw cartoons, cartooning, cartooning lessons, cartooning tutorials