Step 7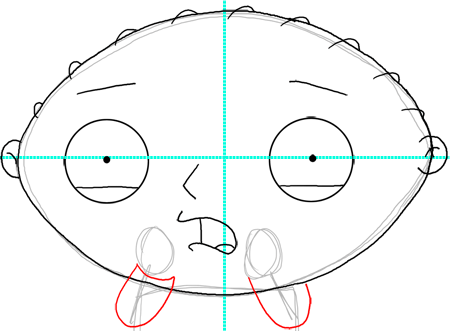 Now lets draw Stewie's shirt sleeves. For the right sleeve draw a backwards letter 'j' and for the left sleeve draw a letter 'U' closed with a curved line.
Step 8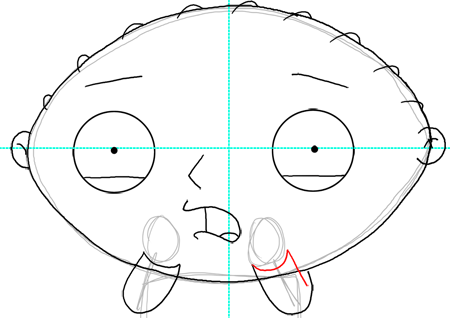 Now finishe the right shirt sleeve with an upside down lowercase 'h'.
Step 9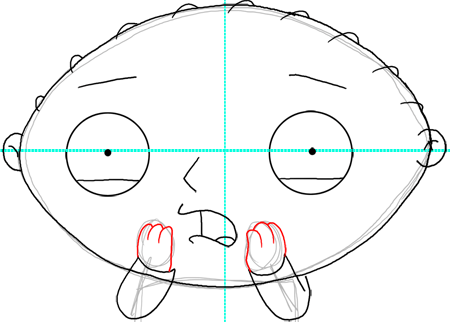 Now draw Stewie's hands.  Both hands look like a letter 'm' with an extra hump.
Step 10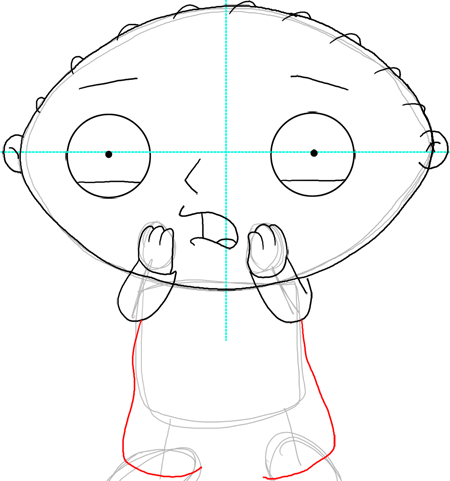 Now lets draw little Stewie's baby body. Draw a capital letter 'L' and a backwards capital letter 'L' (just make them a bit wavier than normal).
Step 11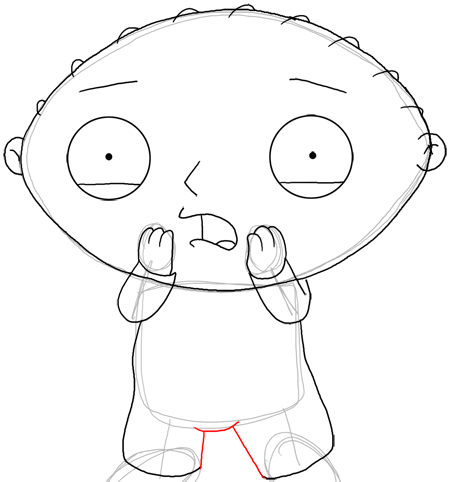 Draw the bottom of Stewie's pants by drawing the bottom part of a capital letter 'H' (a little bit different).
Step 12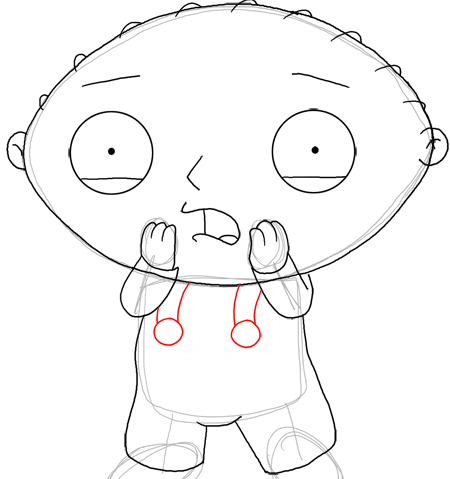 Draw Stewie's coverall straps.
Step 13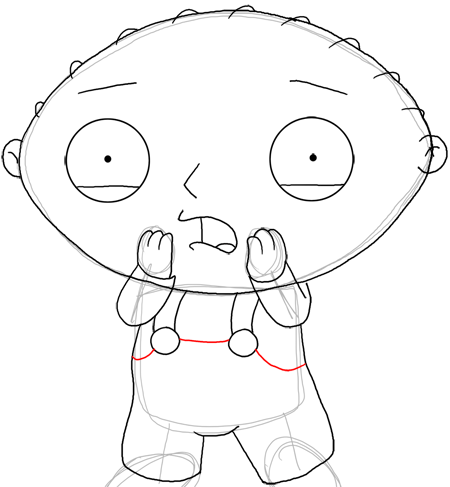 Draw the top of Stewie's coveralls.