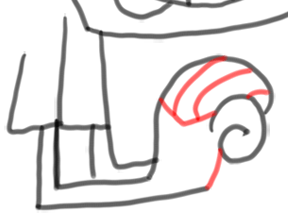 Now you can see that we are drawing 2 hands holding onto eachother (in an evil manner of course since it is Icky Vicky).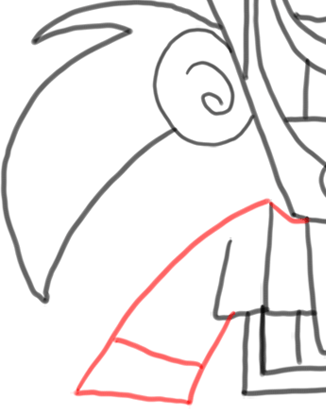 Now draw Vicky's torso (t-shirt and belly).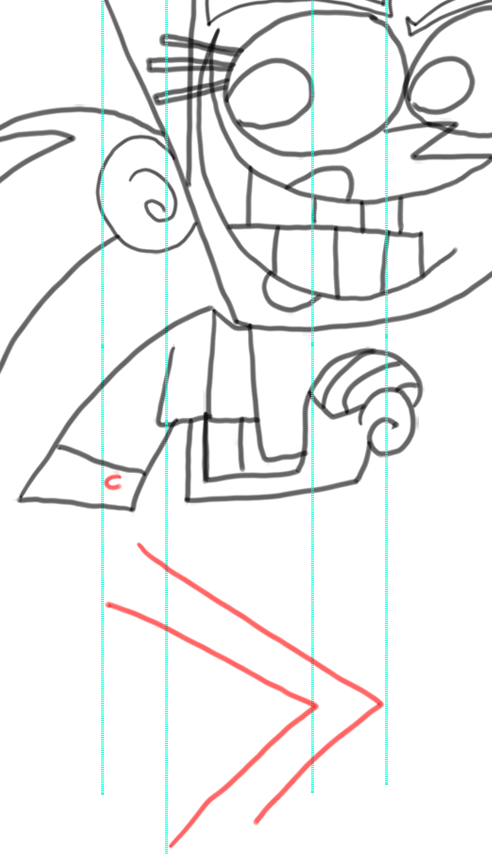 Now draw Vicky's belly button (letter 'c' like shape). Also draw Vicky's leg (looks like a bubble number '7').  The blue lines are to show placement, for example the outer knee stops at about the same point that Vicky's left eyebrow ends.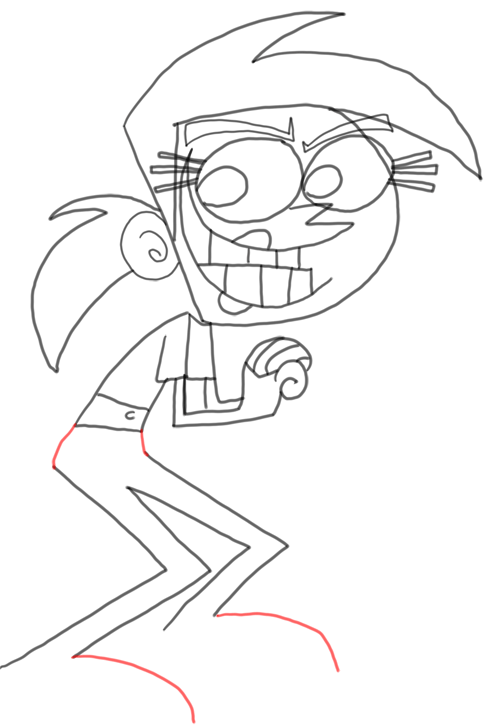 Now draw the tops of Vicky's shoes and finish her pants off.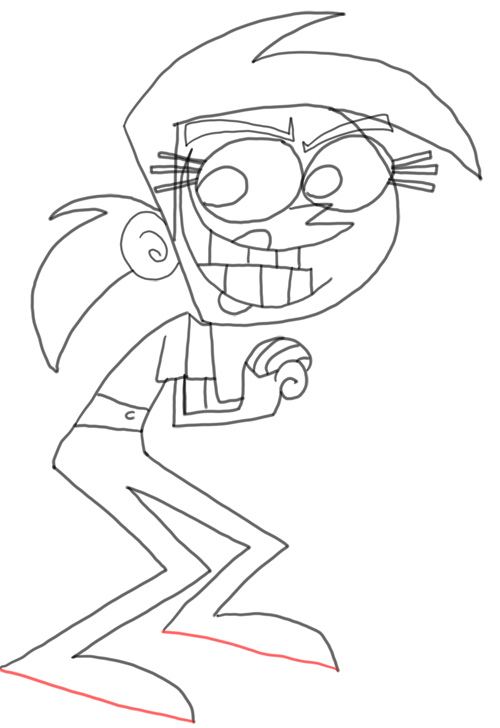 Draw lines for the bottom of her shoes.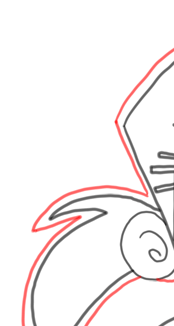 Now outline Vicky's entire body (like shown above), so that the picture looks like mine below.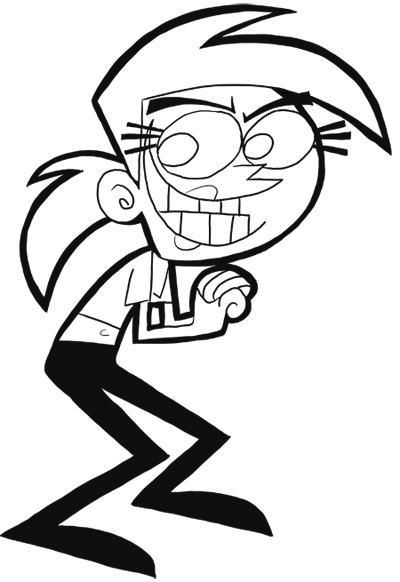 Now you just have to erase lines that you don't need and outline the 'correct' lines with a pen or marker. If you are having problems figuring out which lines to erase, then reference my drawing (above) for help. With the thick outside dark marker line, doesn't Vicky look Awesome?!
You Might Also Want to Try Timmy Turner from Fairly Odd Parents Tutorial , Wanda Drawing Lesson, and Cosmo Drawing Tutorial
Technorati Tags: draw Vicky, how to draw Vicky, draw fairly odd parents, how to draw fairly odd parents, drawing Vicky, Vicky, draw Vicky from fairly odd parents, drawing Vicky from fairly odd parents, drawing for kids, how to draw for kids, draw for kids, drawing tutorials, drawing lessons, how to draw step by step, how to draw Vickystep by step, drawing for kids, drawing for children, how to draw cartoons, draw cartoons, cartooning, cartooning lessons, cartooning tutorials