Step 7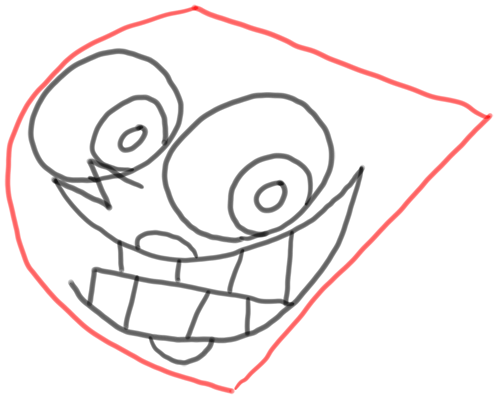 Now draw Wanda's face. Draw the right side of Wanda's face as if you were drawing a square shape. Draw the left side of Wanda's face as if you were drawing a circle …. and meet those 2 shapes.
Step 8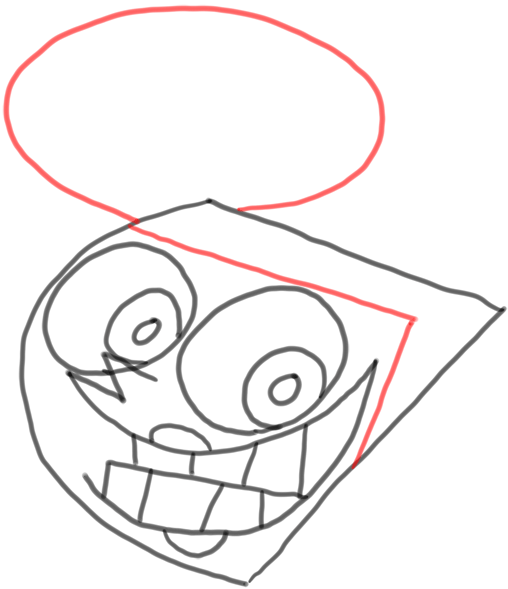 I never noticed how goofy looking Wanda's hair looked until I drew her. Draw a big oval like shape on the top left of Wanda's head. Also draw an upside down 'L' inside her face for part of her hairline.
Step 9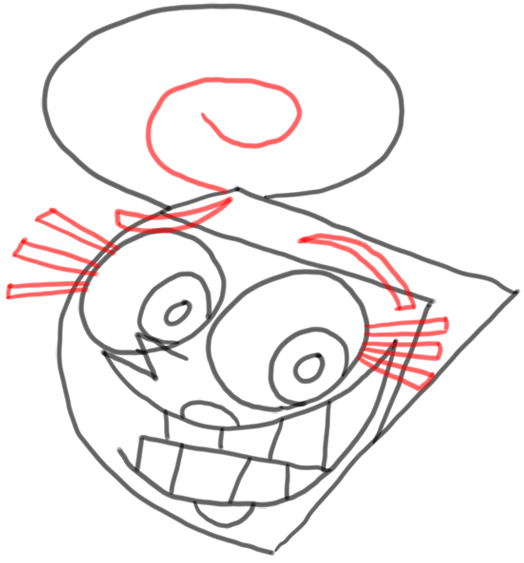 Draw a lowercase letter 'e' inside Wanda's oval hair. Also draw Wanda's eyelashes. Also draw her eyebrows.
Step 10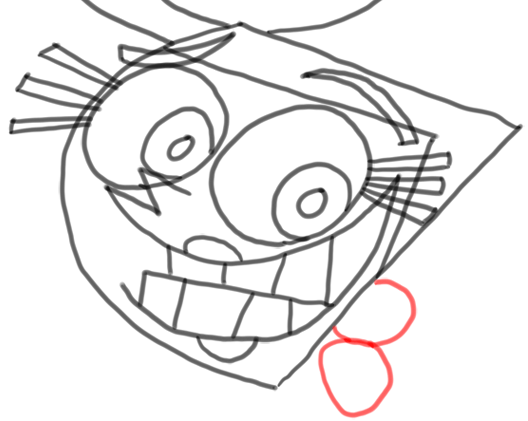 Now draw a number '8' like shape to the right /bottom of Wanda's face. The top part of the '8' is Wanda's ear and the bottom part is her hair.
Step 11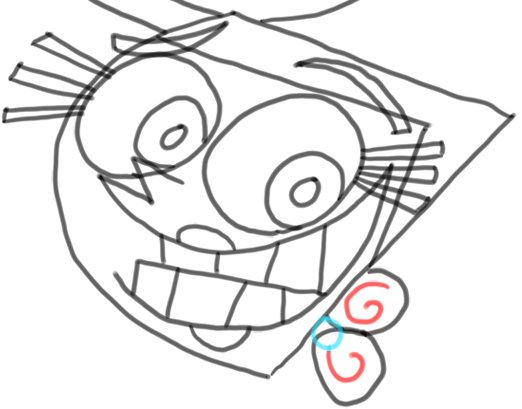 Now draw a number '6' in Wanda's ear and draw a backwards lowercase 'j' inside her hair. Also draw a circle in between both of the circles from the '8'  (this will be Wanda's earing.)
Step 12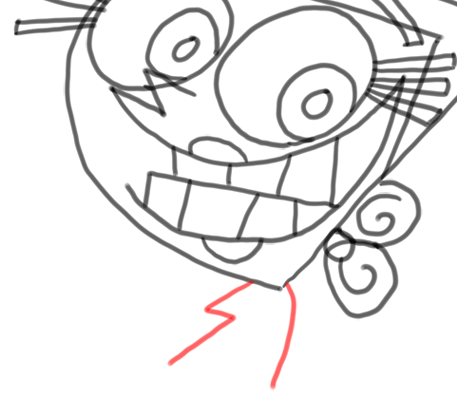 Now draw a zigzag shaped letter 'S' and a number '1' for Wanda's shirt.
Step 13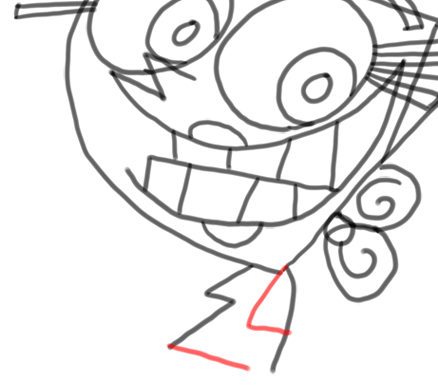 Now draw an 'L' for Wanda's sleeve. Also draw a line across for Wanda's pants line.