Step 14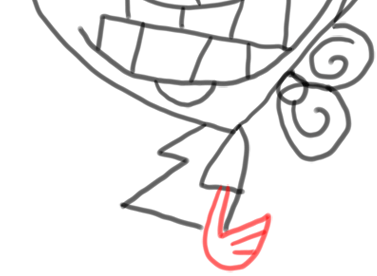 Now draw a number '6' that's top doesn't finish round, but rather finishes straight (as shown above). Also draw 2 lines for finger lines. I think her arm / hand looks like a golf club.
Step 15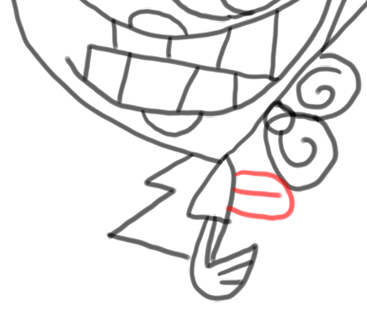 Now draw Wanda's wing as a sideways letter 'U' with a line in it.
Step 16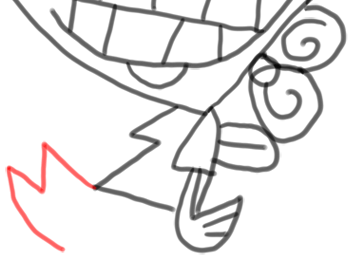 Now draw a sideways letter 'M' for Wanda's legs.
Step 17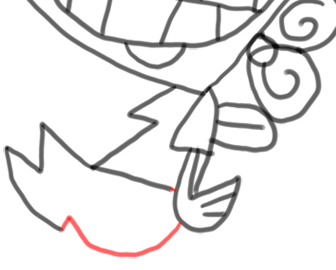 Now draw a sideways number '2' for Wanda's tushie.
Step 18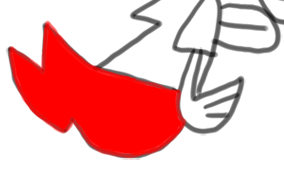 Color in Wanda's legs with a pencil or something that you will be able to color white over (such as paint) or that you will be able to erase (as you will see in the next step).
Step 19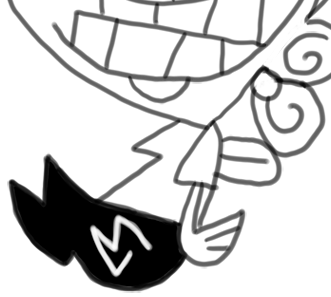 Now you need to make an 'M' like shape for Wanda's leg. The catch is that it has to be white. So either erase it or paint it in white over black.
Step 20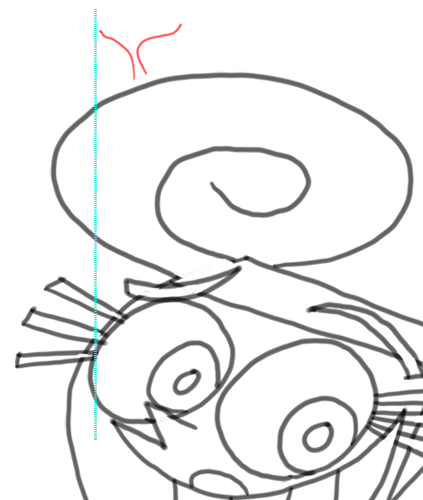 Now at the top of Wanda's hair you will need to start Wanda's arm / hand. I put a blue line to show you placement…it should start in line with the left side of Wanda's left eye (as shown above). Make a tree like shape (sort of like the shape of a 'Y') – check out the shape to see if you can draw it.