Butterfly Drawing Lesson #2
Step 1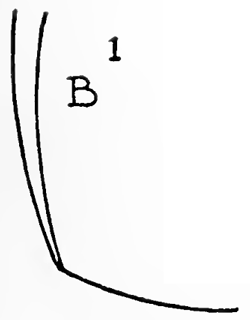 Start out this butterfly drawing with a capital letter 'L' with an extra vertical line (vertical means a line that goes up and down).
Step 2
Now draw a curved line attaching the top of the 'L' to the bottom-right of the letter 'L'. Also then do it to the back line as well.
Step 3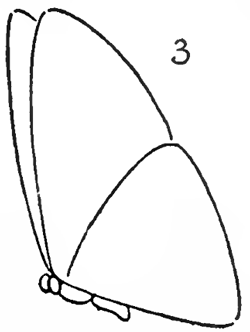 Now in the center of the wing that you just drew, bring a curved line down (as shown) – now it looks like a triangle-like shape is inside the butterfly's wing. Also draw the butterfly's body. Notice a sideways number '8' for the eyes. The body also looks like a number '8'.
Step 4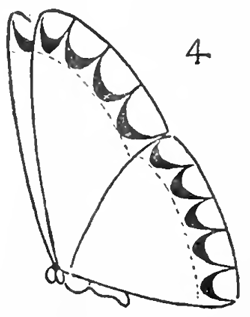 Now draw a dashed line (as seen above) following the shape of the butterfly's wing. Also make a pattern within the wing…in this case draw a bunch of connected letter 'U's as shown above.
Step 5 – Finished Butterfly Drawing #2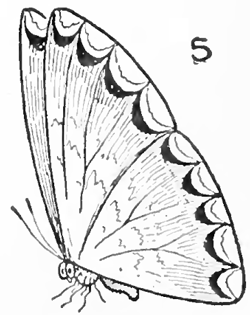 Now draw the details of the butterfly such as the legs of the butterfly, the pupils, nose and antennas. Also draw lines within the wings to give them texture and depth.
Click on NEXT PAGE to go to the Next Butterfly Drawing Lesson