Step 14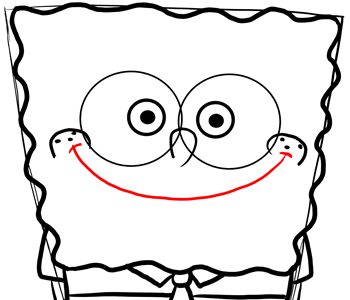 Now draw a big curved line from one cheek to the other cheek and put in an inwards curved line at each end.
Step 15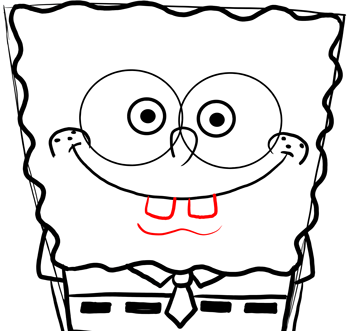 Now draw 2 half squares for each of Spongebob's teeth … and make sure that they aren't straight … make sure that each one of them is a little slanted outwards. Also draw a curvy line below the teeth.
Step 16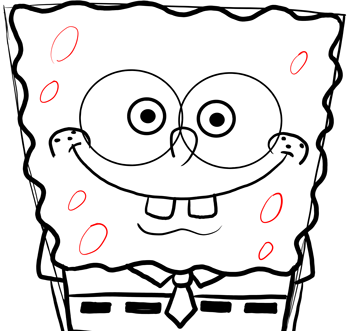 Now just draw little ovals all over Spongebob Squarepants' face and you should be about done.
Step 16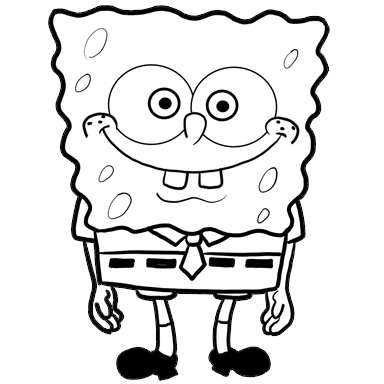 Now you just have to erase lines that you don't need and outline the 'correct' lines with a pen or marker. If you are having problems figuring out which lines to erase, then reference my drawing (above) for help. With the thick outside dark marker line, doesn't Spongebob Squarepants look Awesome?!
Technorati Tags: draw spongebob, draw spongebob squarepants, drawing spongebob, drawing spongebob squarepants, how to draw spongebob, how to draw, drawing cartoons, spongebob squarepants,   spongebob, how to draw spongebob squarepants, drawing for kids, learn how to draw, drawing lessons, drawing tutorials