Step 14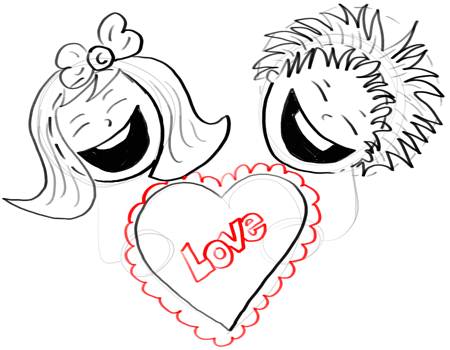 Now draw the word 'Love' inside the heart. Also draw curvy lines all around the heart (you can think of them as a bunch of 'm's or '3's).
Step 15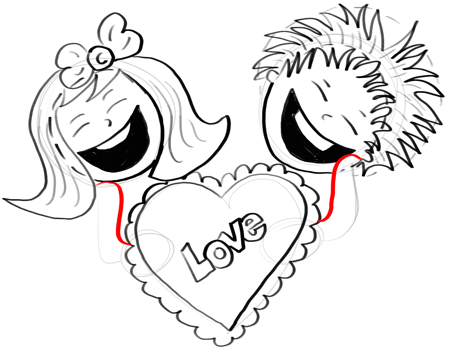 Now draw a backwards letter 's' under the girls' chin and a letter 's' under the boy's mouth.
Step 16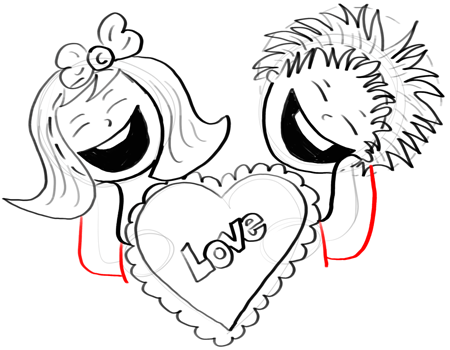 Now draw a capital letter 'J' and a letter 'J' under both of the 'S's you just drew, as seen above.
Step 17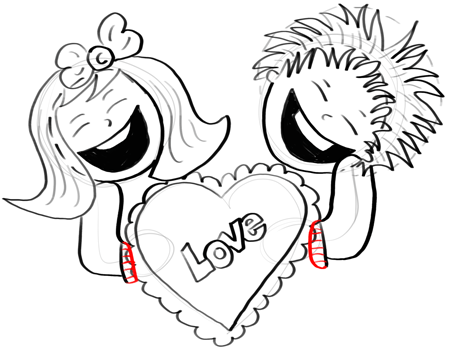 Now draw the sleeves for each of the children.
Step 18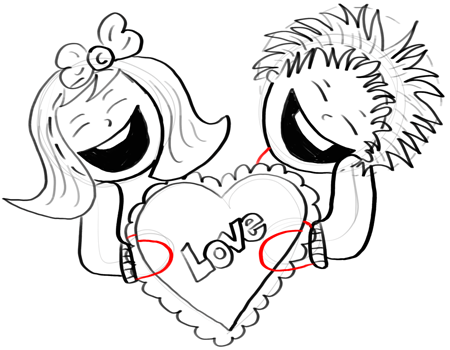 Now draw each of the kids' hands by drawing a backwards letter 'c' for the girl and a letter 'c' for the boy. And then draw the thumb with a simple line.
Step 19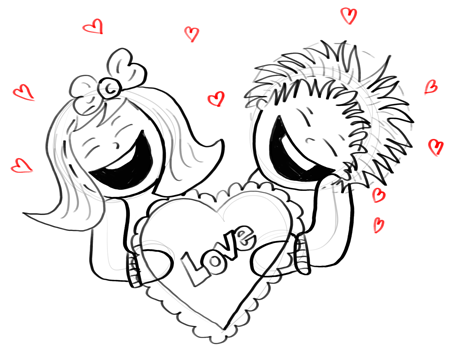 Now just draw a bunch of hearts.
Step 20 – Finished Drawing of Girl and Boy in Love Holding Heart Tutorial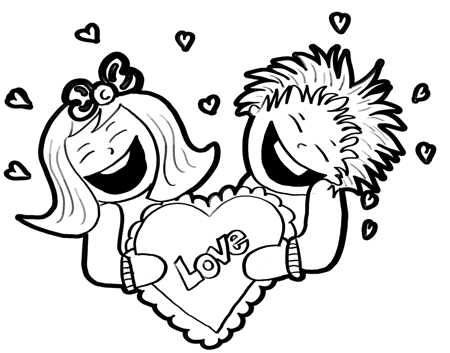 Now erase any lines that aren't needed and then darken the key, important lines.
Here are More Valentines Day Drawing Tutorials
Technorati Tags: valentines day, valentines day hearts, how to draw for valentines day, drawing for valentines day, drawing kids, drawing children, drawing cartoons, cartooning, draw love, drawing love, how to draw love, drawing boys, drawing girls, drawing lessons, drawing tutorials