Page : 1 2
Step 7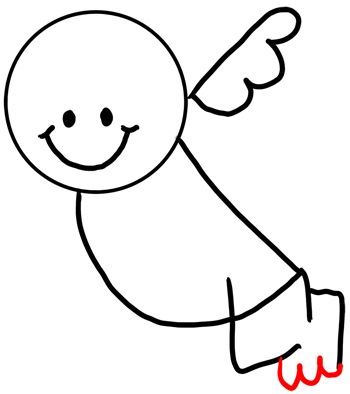 Now draw a sideways number '3' with one extra hump for Cupid's toes.
Step 8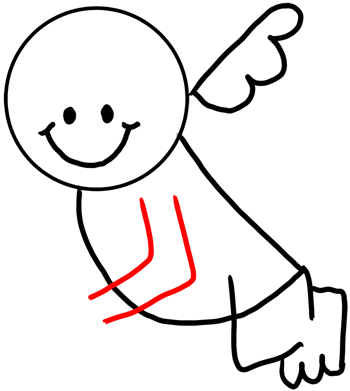 Now draw Cupid's arm by drawing 2 sideways letter 'v's.
Step 9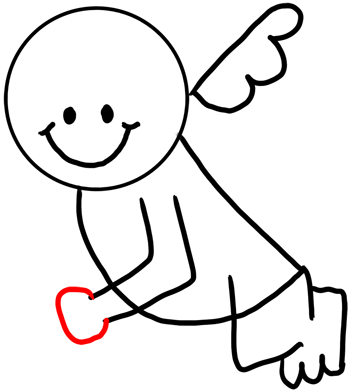 Now draw Cupid's fist by drawing a letter 'C' at the end of the arm.
Step 10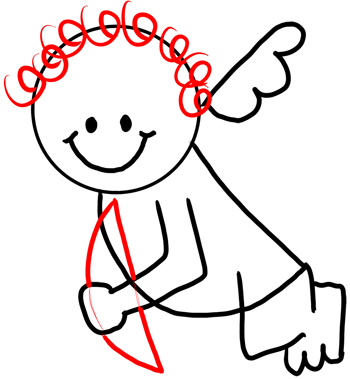 Now draw a backwards capital letter 'D' for Cupid's arrow. Make sure to put it inside the fist. Also draw Cupid's hair by drawing a bunch of '6' like shapes all over his head.
Step 11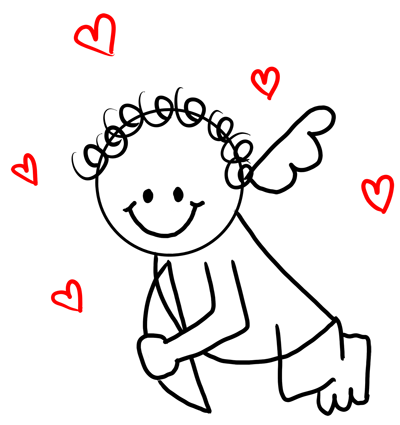 Now draw hearts all around Cupid, since he is represents love. Here is a tutorial for how to draw hearts.
Step 12 – Finished Easy Cupid Drawing Lesson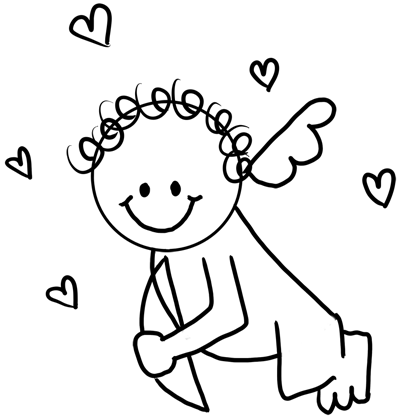 Now you just have to erase lines that you don't need and outline the 'correct' lines with a pen or marker. If you are having problems figuring out which lines to erase, then reference my drawing (above) for help. I bet your baby Cupid looks awesome…now you can draw them for Valentine's Day – maybe make some Valentine's Day Cards and draw Cupid on it. Get Some More Ideas for Valentine's Day Crafts here.
Here are More Valentines Day Drawing Tutorials
Technorati Tags: drawing cupid, draw cupid, how to draw cupid, cupid, draw valentines day, drawing valentines day, how to draw, drawing lessons, drawing for kids, drawing for preschoolers, drawing tutorials, drawing step by step
Page : 1 2
Pages: 1 2