Page : 1 2
First, draw a nice thick black line around the heart, color the heart with your color choice (red is what I chose). Then for the heart's highligh, choose a slightly lighter tint (in this case pink).
Step 2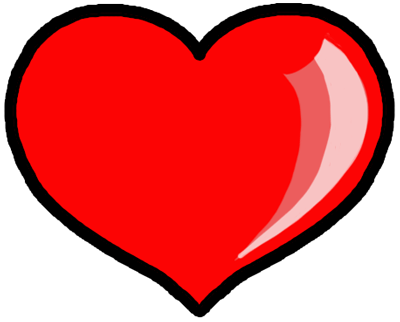 Then color in white on the right side of the pink.
Step 3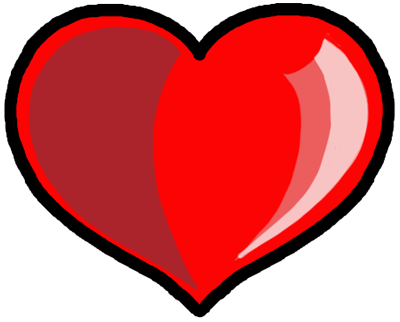 Now pick a darker tint of the red and color in the left side of the heart with this color.
Step 4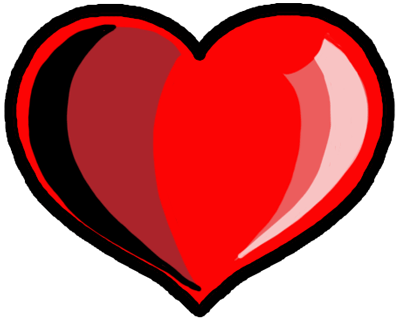 Now color in black on the left side of the darker color you chose.
Step 5 – Finished Colorized Heart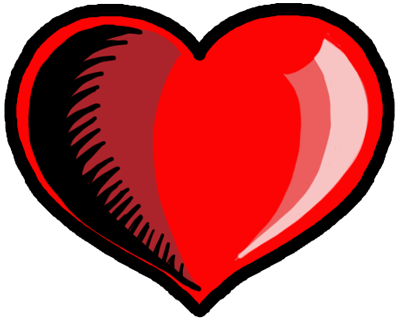 Now draw lines all the way down the right side of the black curve you just colored in (as seen above).
Technorati Tags: drawing hearts, draw hearts, how to draw hearts, draw perfect hearts, hearts, symmetrical hearts, hearts, valentines day hearts, drawing tutorials, drawing lessons, how to draw, drawing for kids, drawing step by step
Page : 1 2
Pages: 1 2