Step 3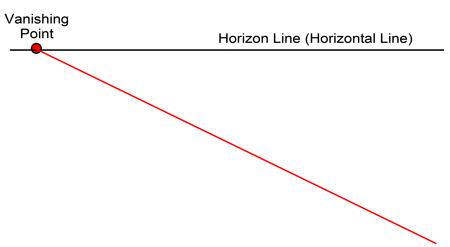 Now draw a line, with a ruler or straight edge surface, from the vanishing point out into the distance. See the picture above.
Step 4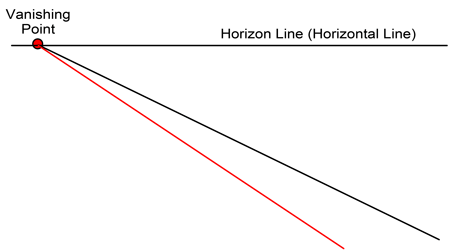 Now draw another line, a bit to the left (for the railroad tracks).
Step 5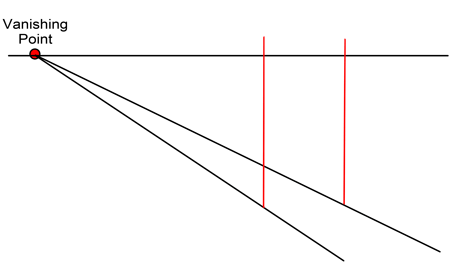 Now we will start drawing the locomotive train. Take a ruler straight across (horizontally and put a point on each track…now draw a vertical line (a line up and down) from each track, as seen above.
Step 6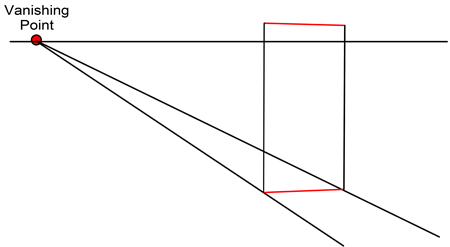 Now draw a horizontal line, with a rule, from the top of both lines and the bottom of both lines (as seen above).
Step 7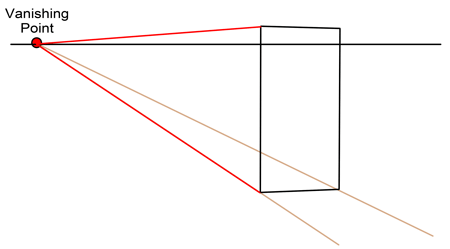 Notice, that I lightened the railroad track lines…I only did this so you don't confuse them with the lines that we are about to draw for the train. Now draw a line from the top left of the train to the vanishing point and darken the bottom line (as I did above).
Step 8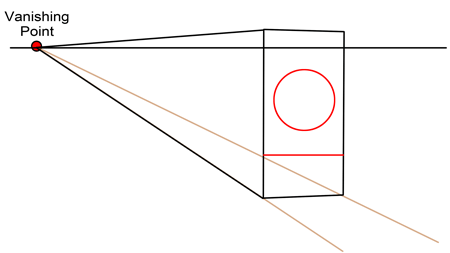 Now draw a circle in the rectangle that you have created, and draw a straight, horizontal, line below the circle.
Step 9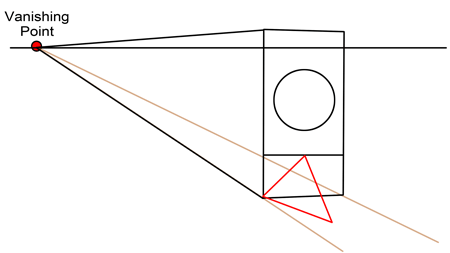 Now fine the middle of the horizontal line that you just drew. Then Draw a line from this point to the bottom-left hand side of the train. Then draw bring both of these points to a triangle point.
Step 10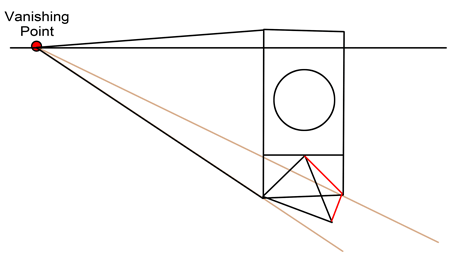 Now do the same thing on the other side.
Step 11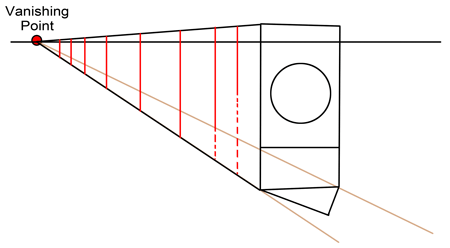 Now draw vertical lines with a ruler that get closer together as they get further down the train (except for the first 2 lines).