Step 12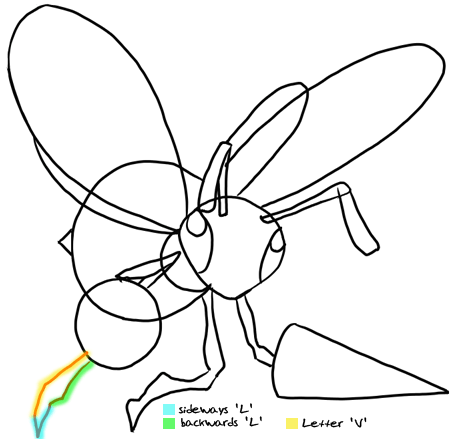 This leg is a bit tricky too so I did another color mapped instructional.
Step 13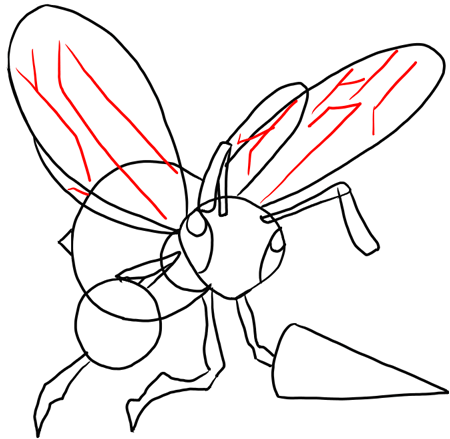 Now draw the veins in Beedril's wings. They don't have to be similar to the ones above.
Step 14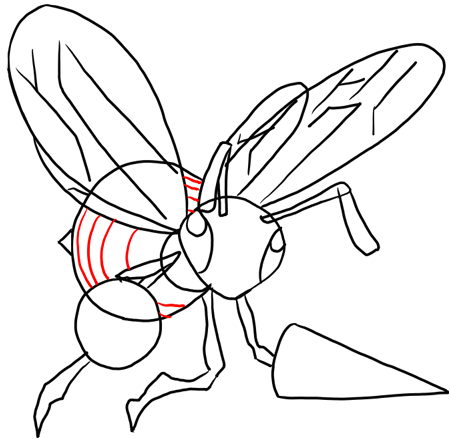 Now just draw circular lines along Beedril's body and you are pretty much done.
Step 15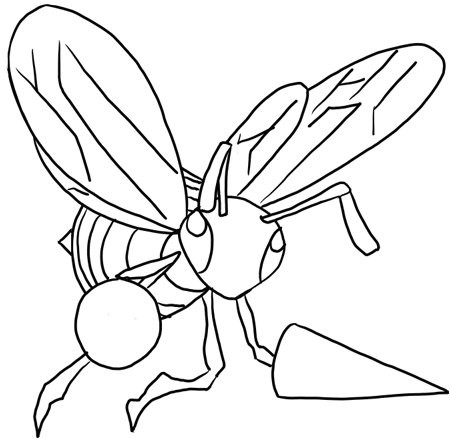 Now you just have to erase lines that you don't need and outline the 'correct' lines with a pen or marker. If you are having problems figuring out which lines to erase, then reference my drawing (above) for help. With the thick outside dark marker line, doesn't Beedril look Awesome?!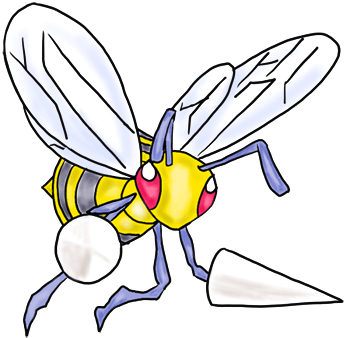 Use your watercolors, markers, colored pencils, crayons, or chalk to color Beedril and you will have an amazing Rattata to show off to your friends.
More Pokemon Drawing Tutorials
Technorati Tags: draw Beedril, Beedril, drawing Beedril, how to draw Beedril, draw Beedril from Pokemon, drawing Beedril from Pokemon, how to draw Pokemon, draw Pokemon characters, Pokemon, Pokemon characters, how to draw, drawing cartoons, learn how to draw, drawing lessons, drawing tutorials, step by step drawing, drawing for kids, drawing for children, easy drawing tutorials