How to Draw Cartoon Hands and Fingers with Easy Step by Step Cartooning Lessons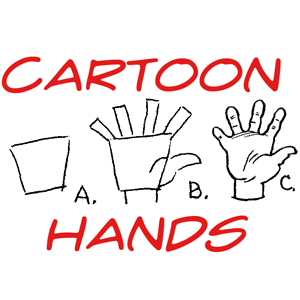 One of the most important things that helps to bring out expression and character in a cartoon figure, next to the face, is the Hand. For example, to emphasize anger, we-show the figure shaking his fist; to indicate silence, we place the forefinger against the lips; to indicate a direction, the hand points out; we show the hand stifling a yawn or suppressing a laugh; in extreme sorrow, the hand is shown tearing the hair, etc.
With this in mind, you can see that the cartoonist must know the construction and appearance of the different types of hands before he can use them effectively in a cartoon. Possibly the best way to learn to draw hands in the hundred and one positions that they can assume, is by using your own hands as models and sketching them in all the different positions you can think of. However, there are so many different types of hands, that I have shown a number of them for you to study.
You Might Like Our Other Hand Tutorials
Drawing Hand Lesson #1 : Showing a Simple Way to Draw Hands with the Fingers Outstretched.
STEP A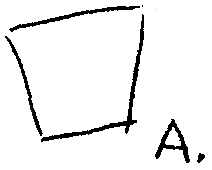 First sketch, lightly, the palm of the hand, as in figure A.
STEP B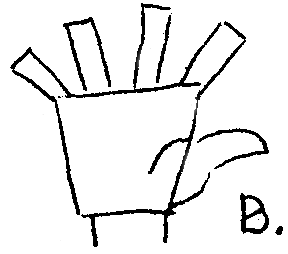 Then add to this the four fingers and the thumb, just using straight lines to get their general shape and position. Be sure to place the thumb in its proper position, or the hand might not turn out looking right. Also be careful to get the length of the fingers in proportion to each other. Look at your own hand and note carefully how long each finger is compared to the others.
STEP C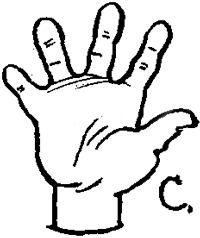 Now go over the sketch, carefully shaping the fingers and hand. After the drawing is inked in, erase the pencil lines (C).
Drawing Hand Lesson #2 : Showing the Back of the Hand Shown in Lesson #1
STEP D