How to Draw Cartoon Heads & Faces with Proportions Grids
You might think that cartoonists just drawn the human head in any old way, the eyes, nose, etc., just being slapped on without the least regard for proportion or location. This is not so, the fact being that the cartoonist must know the exact proportions of the head and the location of its features before he can attempt to exaggerate it. After all, Cartooning' IS simply exaggerating things as they are.
Therefore, in drawing cartoon heads you should first become familiar with its proportions and then simply exaggerate them so that in a general way, your cartoon still retains the correct proportions of a real head.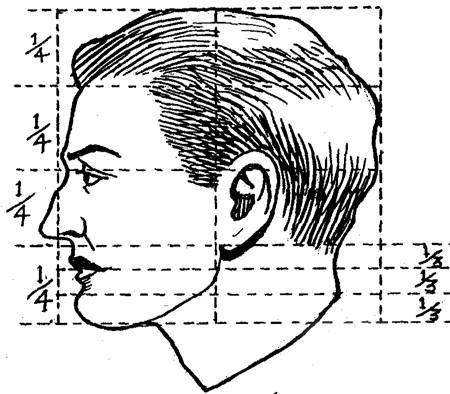 The picture above shows the view of an ideal head. You will notice that the head fits into a square. The eye is half way between the top of the head and the chin. The hair line, or top of the forehead, falls on a point half way between the eye and the top of the head, while the length of the nose is half the distance from the eye to the chin. The distance from the lips to the nose is one-third the distance from the nose to the bottom of the chin. The ear is placed just back of the center of the head, the top of it being on a line with the eyebrow, while the bottom of the ear is on a line with the bottom of the nose.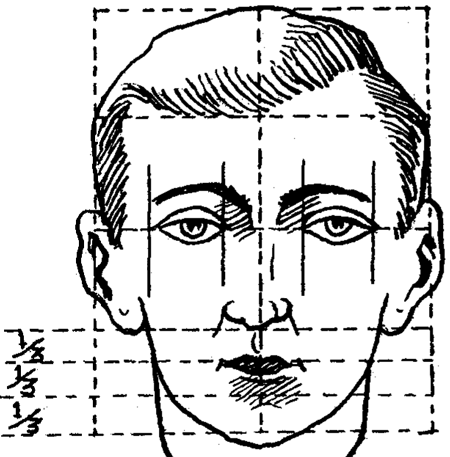 The picture above shows the proportions of the front view of the ideal head. The width of the head is about three-fourths of its height. The proportions as 'just stated, from the top of the head to the chin, remain the sage, of course. You will notice, in this view, that "the space between the eyes is equal to the width o.f one eye. The front view is drawn on the form of a rectangle. Now these proportions are few and not hard to memorize if you will but put a little time to studying them and the two illustrations.
How to Draw Proportional Cartoon Heads
Draw a grid with 4 squares of each width and height that make up a bigger square.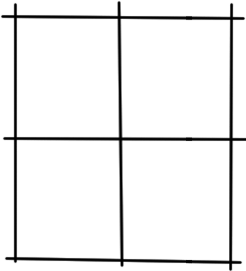 Below, there are 4 illustrations that shows you-a simple way of getting the general proportions in drawing a cartoon head, side view. The eye and ear should always be placed as close to their respective points as possible.
Draw Cartoon Head – Side
Step 1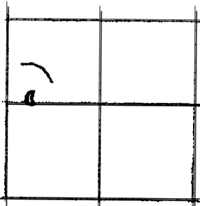 Step 2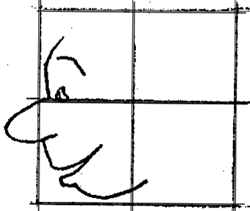 Step 3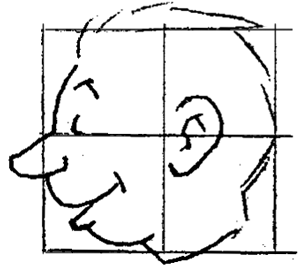 Finished Cartoon Characters' Head (Side View)