You might think of them as chimps or monkeys … today we are going to learn how to draw chimpanzees. They are adorable and full of mischief, and they aren't too difficult to learn how to draw. This is a step by step drawing tutorial in which I slowly teach you how to build up the character's form. These instructions are perfect for children of all ages and even preschoolers if you stick around to help them.Enjoy!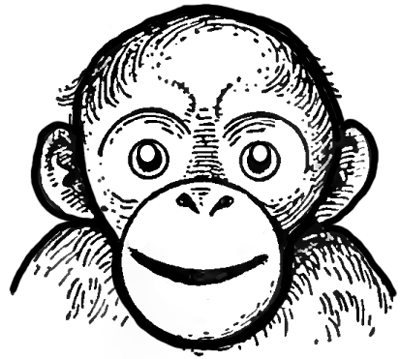 How to Draw Chimps ( Chimpanzees ) Step by Step Drawing Tutorial
Step 1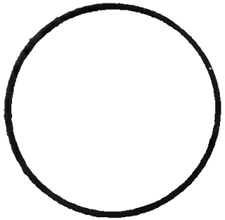 Firstly, draw a circle.
Step 2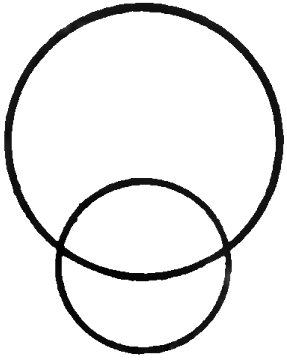 Now draw a smaller circle at the bottom of the larger circle so that you get the above illustration.
Step 3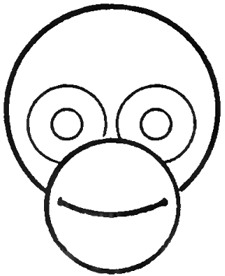 Now draw a smile in the center of the smaller bottom circle. Also draw 2 doughnut shapes above the bottom circle for eyes.
Step 4 – Finish Up the Chimpanzee Drawing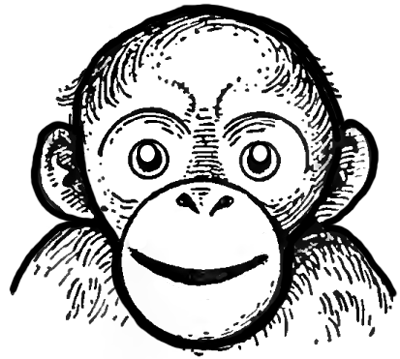 Now just draw ears by drawing a letter 'c' like shape and a backwards letter 'c' for chimp's ears. In the eyes, draw a black circle with a smaller white circle within it (for a pupil and iris). At the top of the smaller circle, draw a backwards letter 'p' and forward letter 'p' filled in with black. Then draw hair on the chimp and shadow it a bit and you got yourself a chimpanzee.
Technorati Tags: draw chimps, drawing chimps, how to draw chimps, draw chimpanzees, drawing chimpanzees, chimps, chimpanzees, monkeys, draw monkeys, how to draw monkeys, how to draw, drawing step by step, drawing lessons, drawing tutorials, drawing for kids