Step 14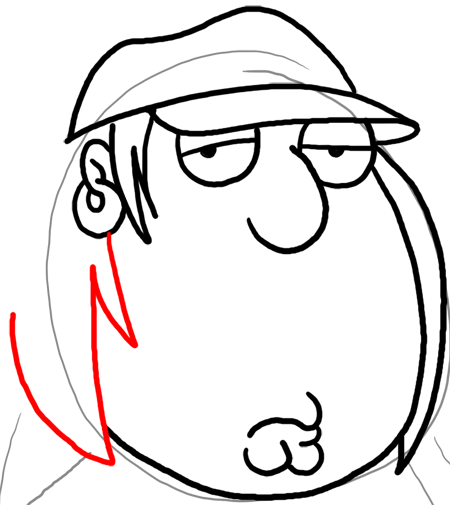 Draw More of Chris' punk hair. Draw a capital letter 'W' like shape again.
Step 15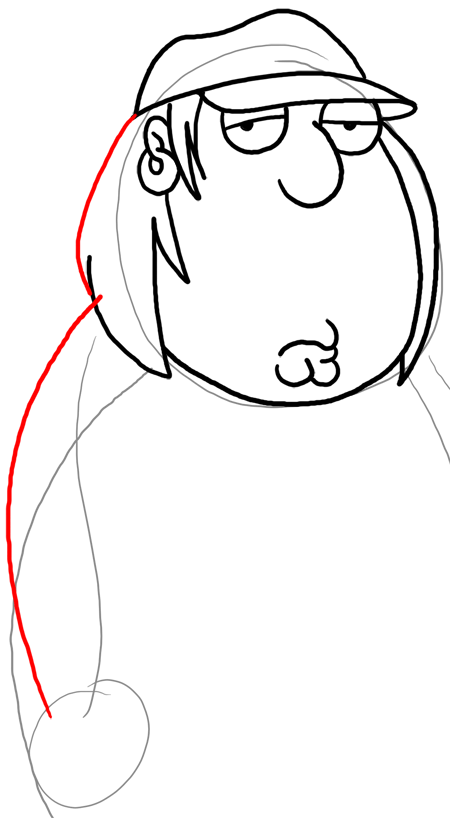 Now draw the left part of Chris' hair and arm by drawing two inwards curved lines.
Step 16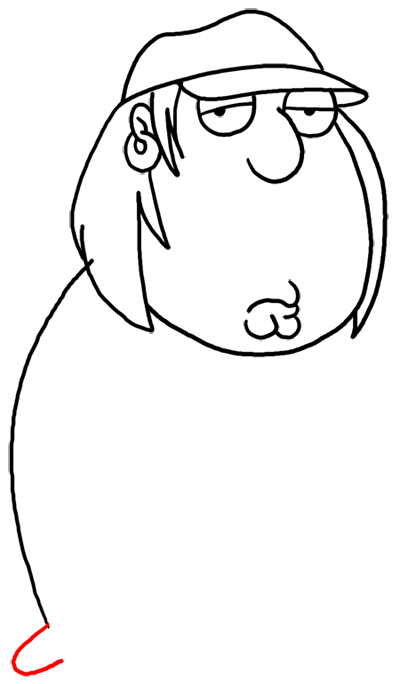 Draw a letter 'u' for the first finger.
Step 17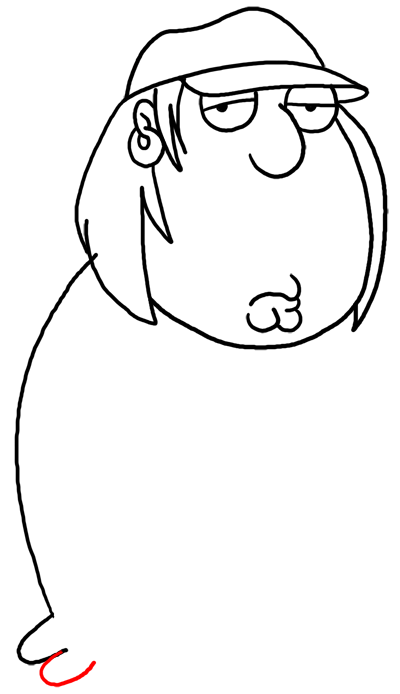 Draw another letter 'u' for the second finger.
Step 18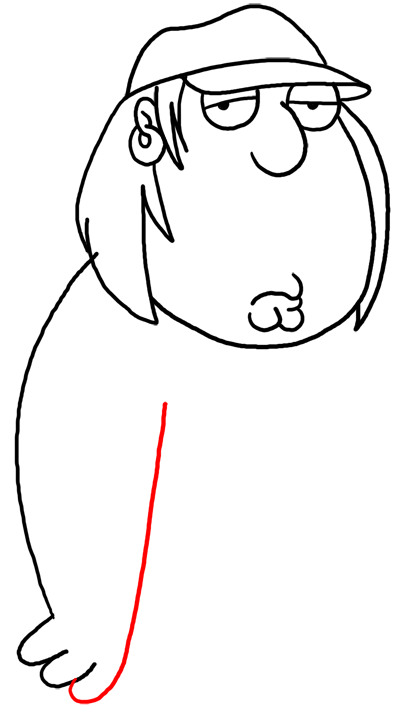 Now draw a tall letter 'j' for Chris' last finger and right side of his hand / arm.
Step 19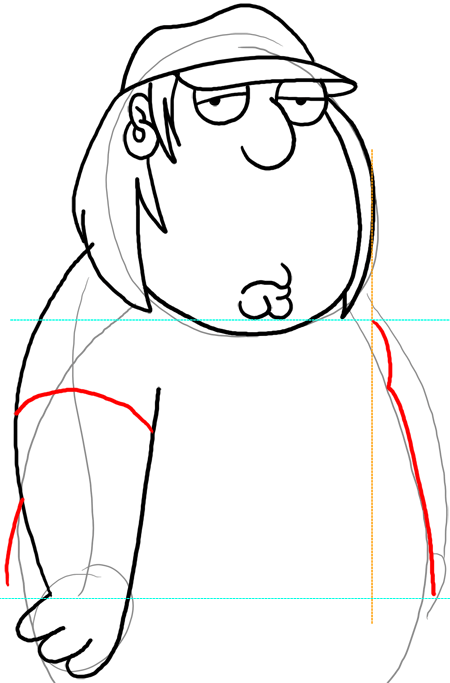 Ahhhh…Chris is almost done…and I bet you are liking what you see on your own paper. I drew an orange vertical line along the right side of Chris' hair … I also drew a blue horizontal line along Chris' chine. The place where these 2 lines meet is where you should start the line that represents Chris' chest and belly. Also draw a downwards curved line for Chris' shirt sleeve. And also draw an inwards curved line behind the arm.
Step 20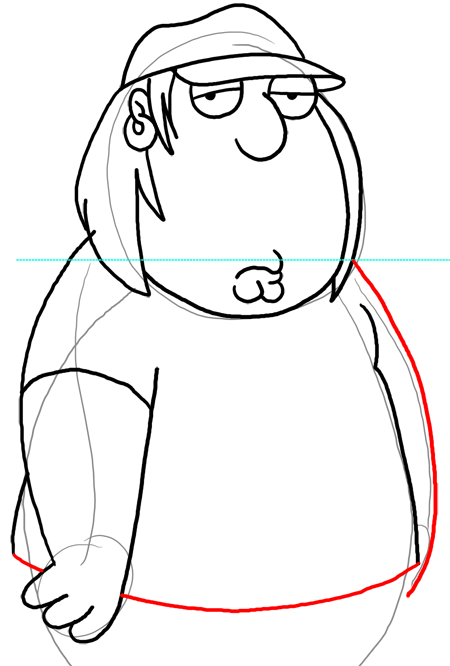 Now draw the bottom of Chris' shirt (an upwards curved line connecting the back line and the right belly line). Also draw the right arm.