Do you want to learn how to draw Cupid for Valentine's Day? I have put together a step-by-step tutorial that will help you figure out how to draw a cartoon baby Cupid  by using simple shapes to build up his form. This is an easy cartooning tutorial that kids, teens, and adults will enjoy. Even some younger children might be able to draw him  if you stand by to help with the instructions. Enjoy!
Here is an Easier Cupid Drawing Tutorial for Young Kids and Preschoolers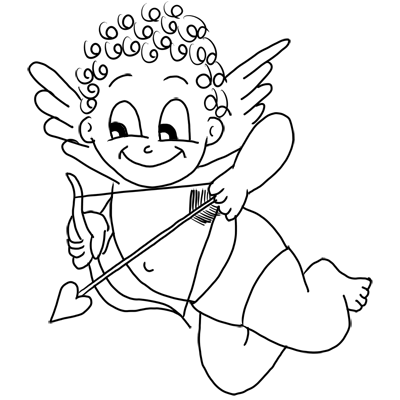 How to Draw Cupid with Step by Step Drawing Tutorial for Valentines Day
Step 1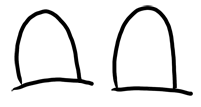 First draw baby Cupid's eyes by drawing 2 upside down letter 'U's. Then draw 2 slightly downwards curved lines below the 'U's….now you have 2 eye shapes.
Step 2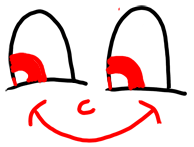 Now make the pupils (looks like a part of a donut). Now draw a little 'c' below and between the eyes (for Cupid's nose). Then draw a smile right below it.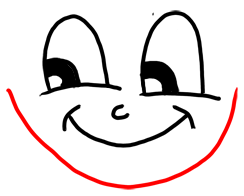 Now draw the bottom of Cupid's face by drawing a 'U' like shape under the smiley mouth.
Step 3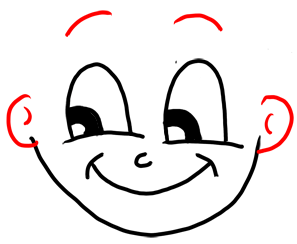 Draw 2 downwards curved lines above the eyes. Draw 2 ears as well (a letter 'c' and a backwards 'c')
Step 4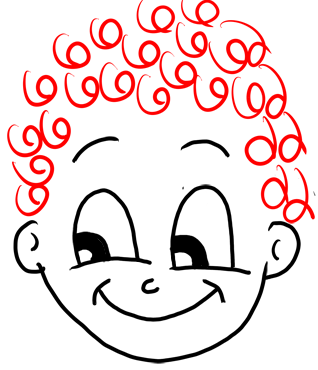 Now draw Cupid's curly hair. You can draw the hair as a bunch of number '6's and backwards number '6's.
Step 5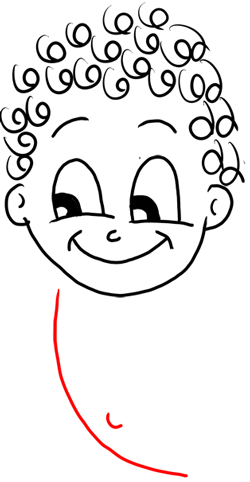 Now draw Cupid's belly. Draw an inwards curved line for the belly and a letter 'c' for the belly button.
Step 6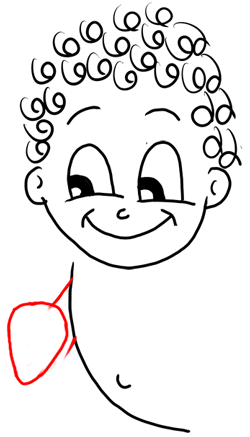 Now draw the arm and hand. Draw a strawberry-like shape for the hand…and 2 lines for the arm.