Step 7

Draw the fingers. Draw a number '3' for the fingers in red. Draw a letter 'u' for the green finger.
Step 8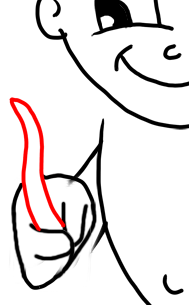 Lets start drawing the bow by drawing 2 flattened out backwards 's' like shapes.
Step 9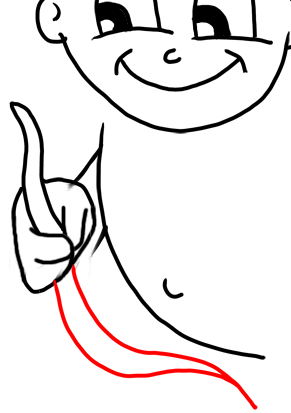 Lets draw the bottom of the bow now by drawing 2 flattened out 's' like shapes.
Step 10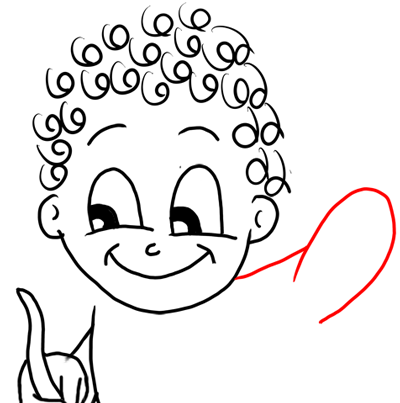 Now lets draw the right elbow and shoulder. Just draw a line and then a sideways letter 'u' like shape for the elbow.
Step 11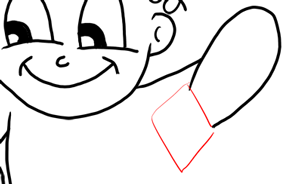 Lightly sketch out a square shape to prepare for drawing the hand in the next step.
Step 12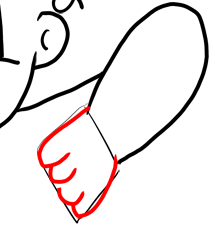 Now draw the hand within this square (and then erase the square). The fingers can be drawn by just drawing a bunch of 'm' like shapes.
Step 13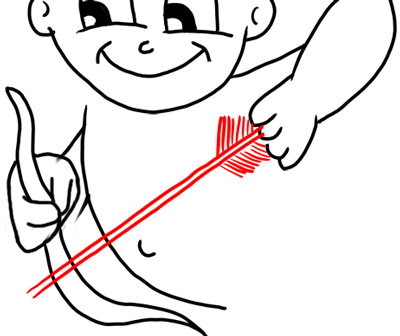 Now start drawing the arrow…draw 2 straight, parallel lines from the bow to the right hand. Then draw a bunch of lines (they get shorter as they go towards the hand) on the end of the arrow.