Step 14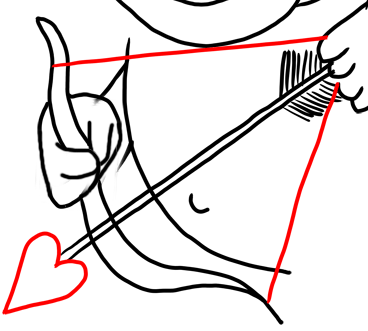 Now draw a heart at the end of Cupid's arrow. Also draw a line from the bow to the hand so it forms a triangular like shape.
Step 15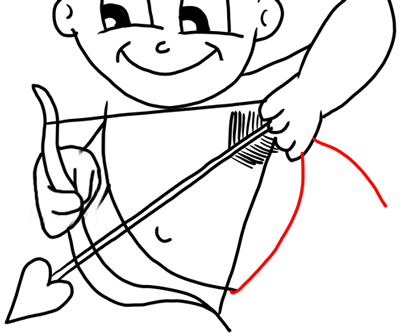 Now draw the top of Cupid's diaper (he is a baby)…it looks like a sideways / backwards number '7'.
Step 16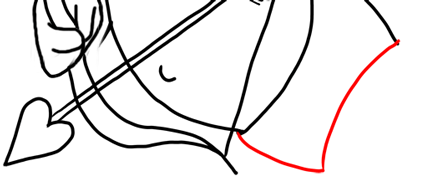 Now draw the bottom of Cupid's diaper as a curved capital letter 'L' like shape.
Step 17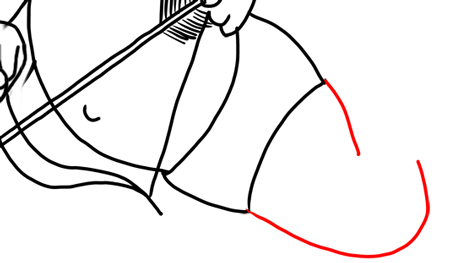 Now draw the right leg with a backwards capital 'J' (that doesn't have the top on it) and a line coming down from the tush.
Step 18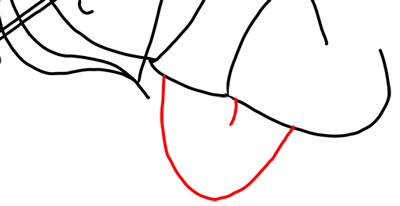 Now draw the left leg as a letter 'c' with a line in the center.
Step 19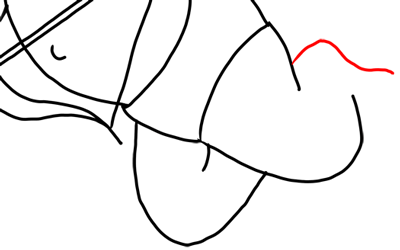 Now draw the back foot by drawing a curvy number '7' like shape.
Step 20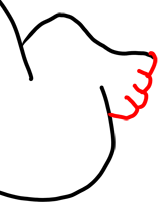 Now draw the toes by drawing 2 number '3's.
Step 21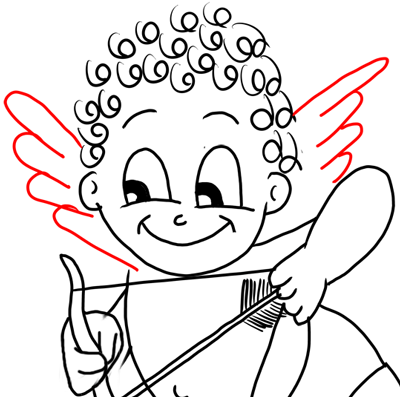 Now just draw the wings. Wings just loo like number '3's on the right wing and number '3's on the left wing. Also, the wing should be wider on the top and get narrower as you look lower on the wing.
Step 22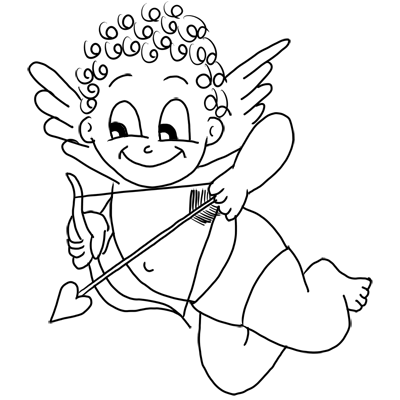 Now you just have to erase lines that you don't need and outline the 'correct' lines with a pen or marker. If you are having problems figuring out which lines to erase, then reference my drawing (above) for help. I bet your baby Cupid looks awesome…now you can draw them for Valentine's Day – maybe make some Valentine's Day Cards and draw Cupid on it. Get Some More Ideas for Valentine's Day Crafts here.
Technorati Tags: drawing cupid, draw cupid, how to draw cupid, cupid, draw valentines day, drawing valentines day, how to draw, drawing lessons, drawing for kids, drawing for preschoolers, drawing tutorials, drawing step by step