Do you want to learn how to draw deer from the wilderness? I have put together a step-by-step tutorial that will help you figure out how to draw deer by using simple shapes to build up their form. This is an easy cartooning tutorial that kids, teens, and adults will enjoy. Even some younger children might be able to draw deer  if you stand by to help with the instructions. Enjoy!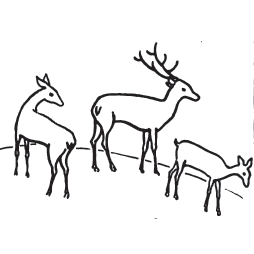 How to Draw Deer  with Easy Step by Step Drawing Lessons
Step 1

First you should raw 2 curved lines for the deer's body.
Step 2


Now draw another curved line for the deer's neck.
Step 3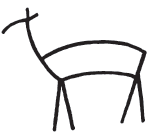 Now draw 2 upside down 'v' like shapes for the legs. And add another line for the deer's head (sort of looks like an 'x', doesn't it?)
You can put many deer in a scene … such as one with a daddy, mommy, and 2 baby deer (like the one above).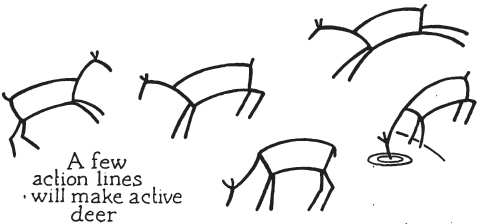 Another few lines added to the deer forms above and you can put the deer in action.
Step 4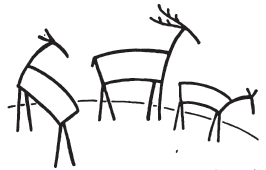 Draw deer in the following scene and then you will be able to draw the deer forms below in the final finished drawing.
Step 5 – Finished Deer Drawing Lesson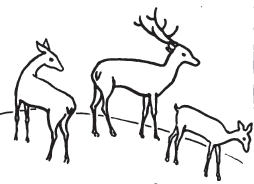 Now add details to the stick forms above and you get a beautiful deer scene like the one in our finished drawing.
Technorati Tags: how to draw deer, draw deer, drawing deer, deer, bucks, does, draw bucks, draw does, how to draw, drawing for children, step by step drawing, drawing for kids