Sometimes dragons are drawn to be scary and sometimes they are drawn in a cartoonish, friendly format. I decided to draw a cartoon friendly dragon for today's drawing tutorial. I will show you, step by step, in an easy fashion, how to draw friendly dragons. Children, Teens, and Adults alike will enjoy this instructional lesson. Good luck.
You Might Also Enjoy Our Other Dragon Drawing Tutorials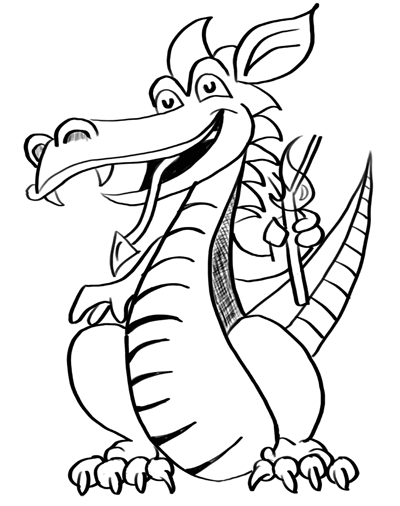 How to Draw Friendly Cartoon Dragons with Drawing Lesson
Step 1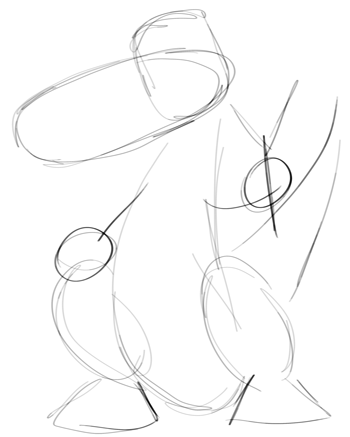 First, you might want to start off your drawing by lightly sketching the basic shapes that you see in the cartoon dragon….such as the head. The head is made up of 2 oval like shapes. What other shapes can you see?
Step 2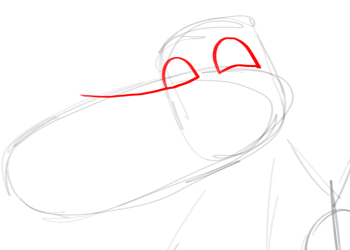 Now we will start off drawing the eyes over your light sketch. Draw a sideways number '9' as well as an upside down 'u' like shape that you close off at the bottom.
Step 3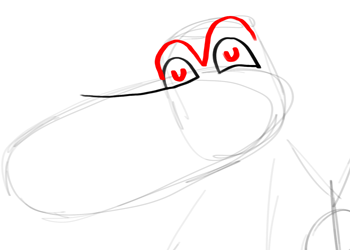 Now draw the dragon's browline by drawing an 'm' like shape over the eyes. Also draw 2 letter 'u' like shapes within the eyes for pupils.
Step 4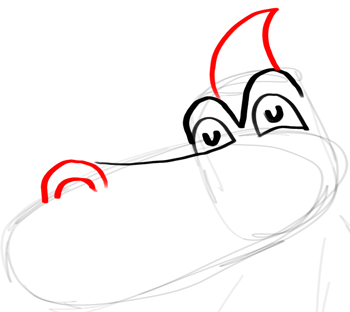 Now draw the dragon's horn over the brow by drawing an upside down letter 'v' like shape. Also draw one of the dragon's nostrils by drawing an upside down bubble letter 'u' like shape.
Step 5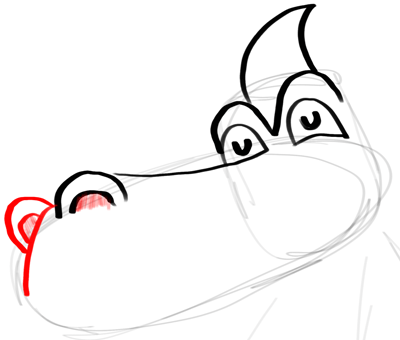 Now draw a bubble number '9' like shape…also fill in the nostrils.
Step 6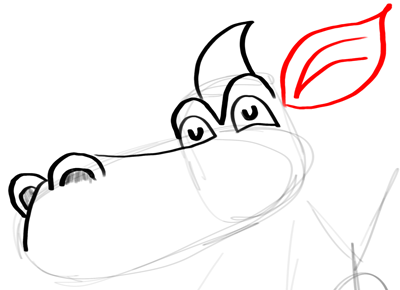 Now draw the dragon's right ear by drawing a leaf-like shape. Draw a letter 'v' like shape within the ear.
Step 7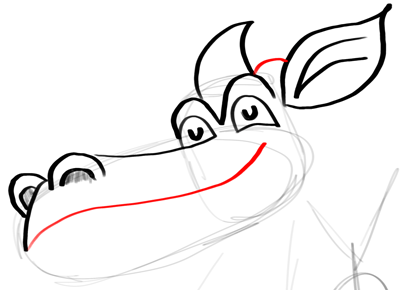 draw a downwards curved line between the horn and ear. Also draw the smiley mouth shape.