Step 7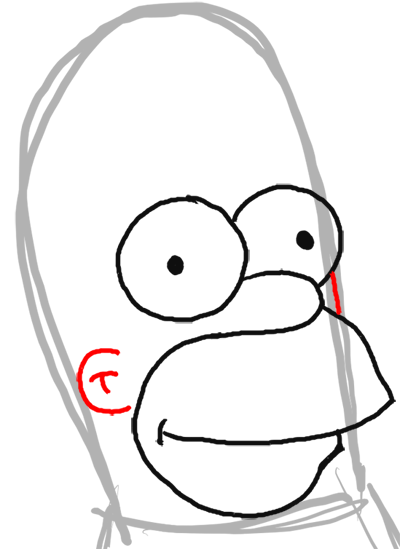 Now draw Homer's ear…a letter 'c' with a capital letter 't' inside of it. Also draw a line down from the right eye to Homer's mouth.
Step 8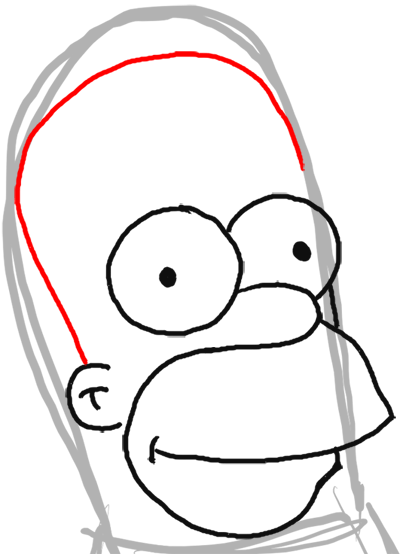 Now draw an upside down letter 'j' for the top and side of Homer Simpson's head.
Step 9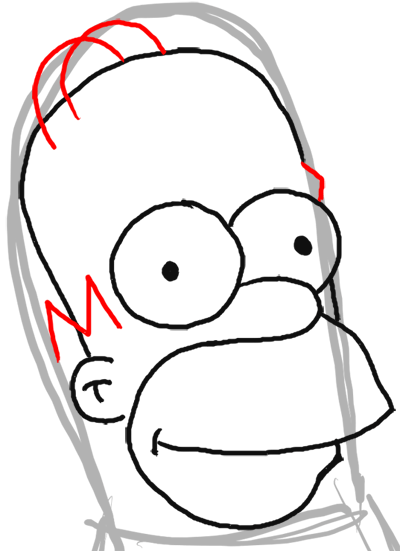 Now lets draw the little bit of hair that is on Homer's head. Draw a capital letter 'M' above Homer's ear. Also draw a sideways letter 'V' above Homer's right eye. Also draw upside down letter 'U's on top of Homer's head.
Step 10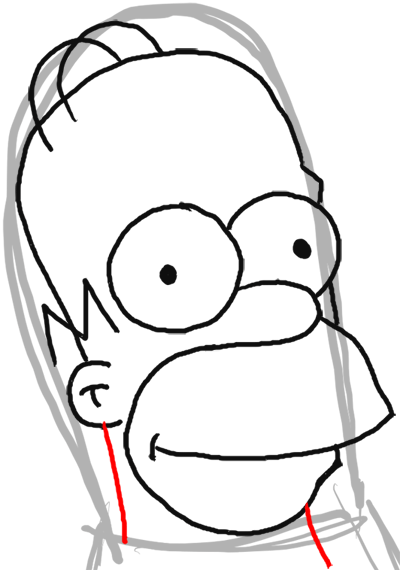 You are doing well so far if you are up to this point. Congrats. Okay, now lets draw Homer's neck. Draw a line below Homer's chin and a line below Homer's ear.
Step 11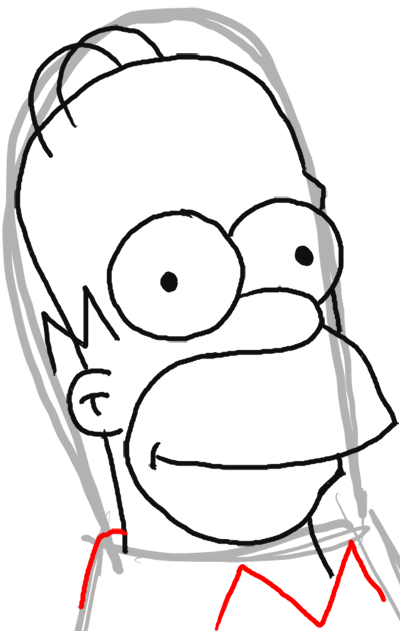 Now draw the beginning of Homer's collar … draw a capital letter 'M' below Homer's throat. Also draw a backwards number '7' at the back of Homer's neck.
Step 12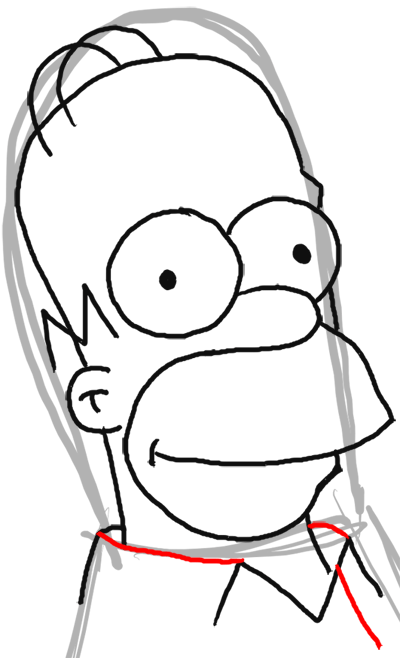 Now finish Homer's collar with a few more lines.
Step 13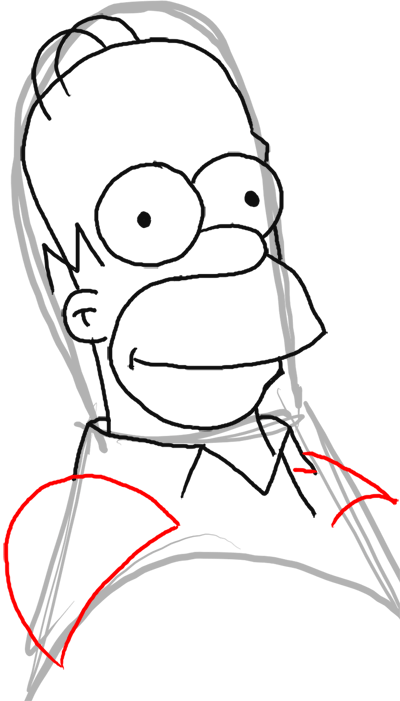 Now draw the left sleeve by drawing a closed 'C'. Draw the right sleeve by drawing a curvy number '7'. Also draw one little line to finish Homer's collar.