Step 14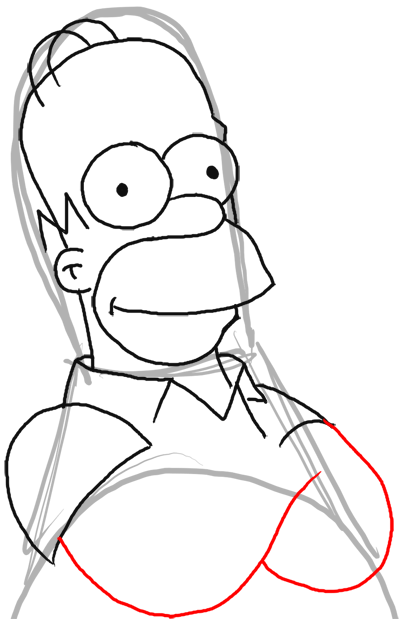 Draw a curvy letter 'w' for Homer Simpson's crossed arms.
Step 15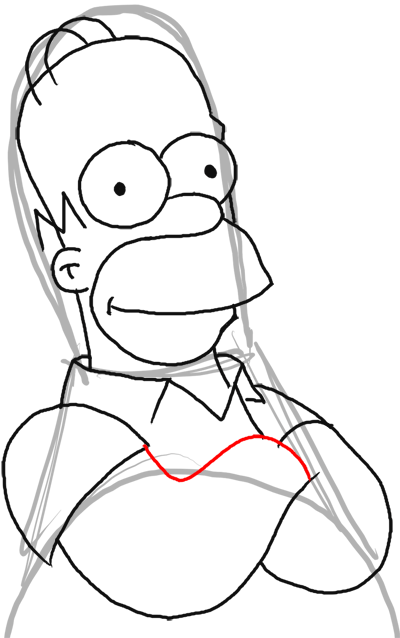 Now finish the crossed arms by drawing a sideways letter 's'.
Step 16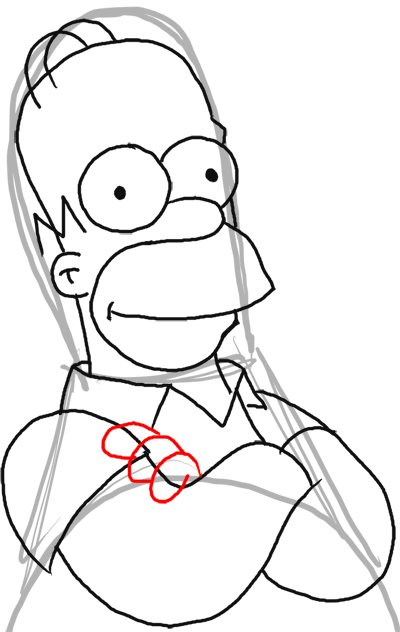 Draw Homer's fingers by drawing 3 letter 'C's.
Step 17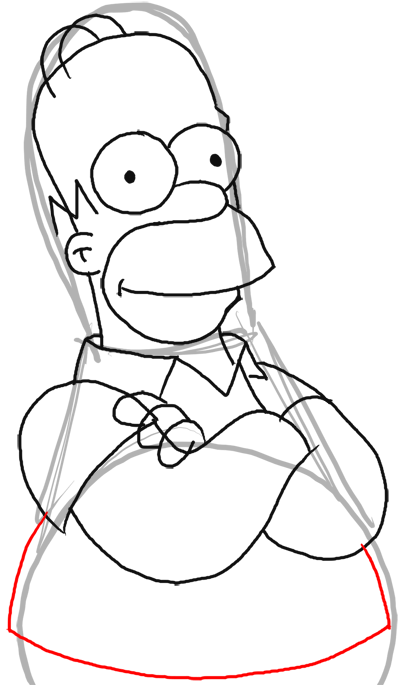 Now draw Homer's belly.
Step 18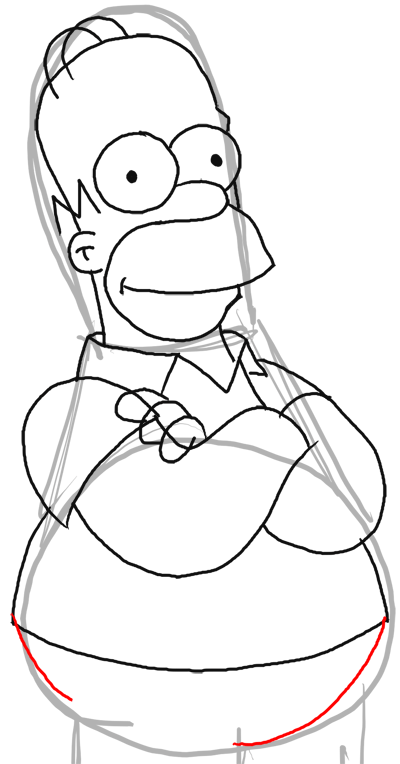 The top of Homer's pants is really just a continuation of the circle belly.
Step 19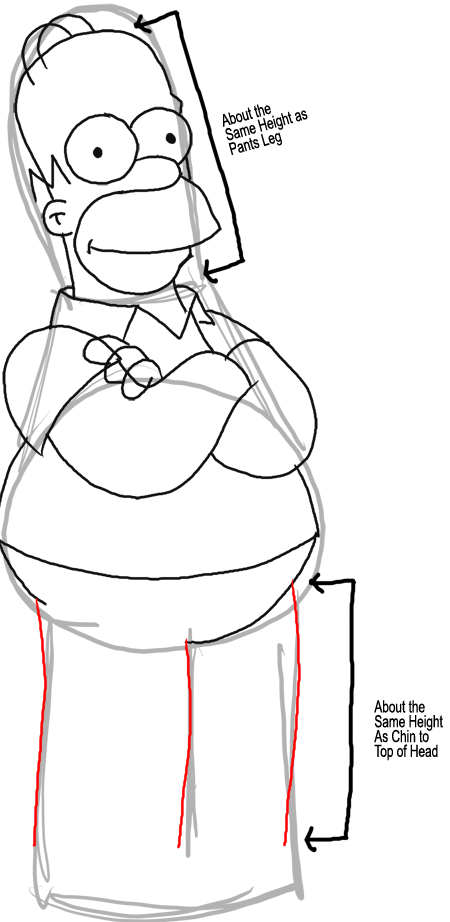 Now draw Homer's legs…really just a '111'. I want you to keep Homer proportional so that he can look as good as can be. So I am showing you that the red leg lines are about the same height as Homer's chin to the top of his head. Please keep this in mind.
Step 20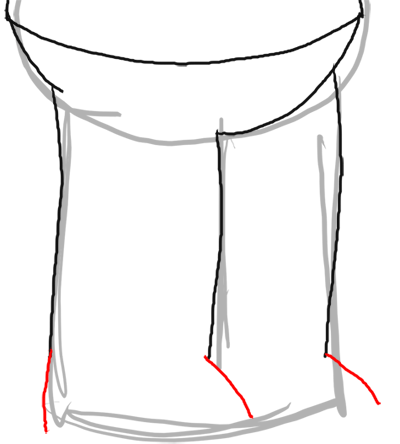 Now draw the beginnings of Homer's shoes.