Do you want to learn how to draw an owl? I have put together a step-by-step tutorial that will help you figure out how to draw owls  by using simple shapes to build up their form. This is an easy illustration tutorial that kids, teens, and adults will enjoy. Even some younger children might be able to draw owls if you stand by to help with the instructions. Enjoy!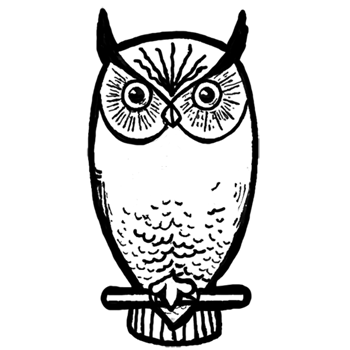 How to Draw Owls with Step by Step Drawing Tutorial
Step 1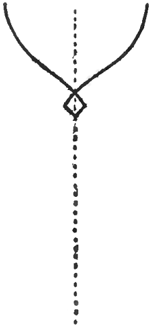 First lightly sketch out a straight vertical (up and down) line. Then draw a diamond that at the top crosses into 2 upwards curved lines that sort of resembles a letter 'v'.
Step 2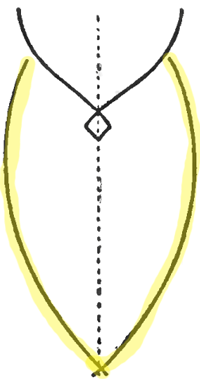 Now draw a curved line from the bottom of the line to the middle of the 'v' like shape that you just drew.
Step 3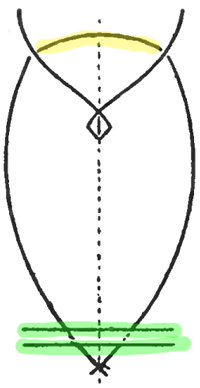 Now just draw 2 horizontal lines at the bottom of the owl (for the owl's perch). Draw a downwards curved line for the top of the owl's head.
Step 4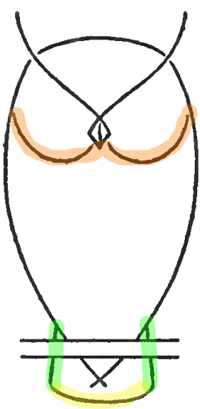 Now draw the owl's tail. Draw a square 'u' like shape. Also draw the a sideways number '3' like shape  where the owl's beak is.
Step 5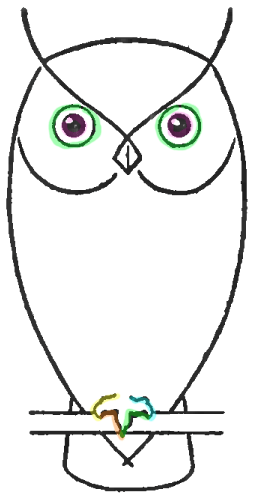 Draw the Owl's claw that sort of looks like a capital 'T' that is formed by connecting 3 letter 'v's. Also draw the owl's eyes by drawing a circle, then a smaller circle that is filled in. Erase a part out of this circle for the owl's eye highlight.
Step 6 – Finished Drawing Tutorial of an Owl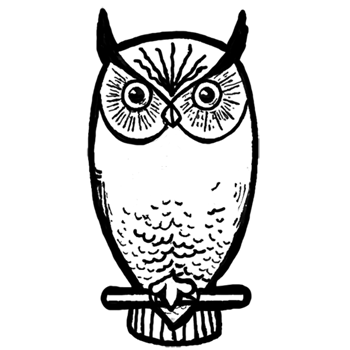 Now put in some details such as lines all around the eye. Draw sideway number '3' like shapes for feathers. Draw feather lines on the tail. You might want to paint it or color it in with crayons, colored pencils, or pastels. Have fun.
Technorati Tags: draw owls, drawing owls, how to draw owls, drawing an owl, owl drawing lesson, how to draw, drawing step by step, drawing for kids, owls