If you ever wondered how to draw a cute cartoon shark, well look no further because this is an easy drawing lesson that you can imitate. I have put together a simple sharks cartooning tutorial for kids and adults alike to try and learn from. Good luck.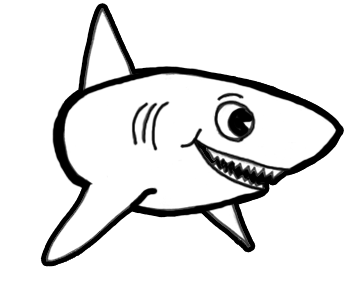 How to Draw Sharks with Cartoon Shark Drawing Tutorial
Step 1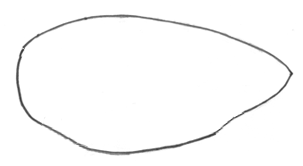 Start drawing the shark by drawing an oval-like shape that is a little bit pointed on the right.
Step 2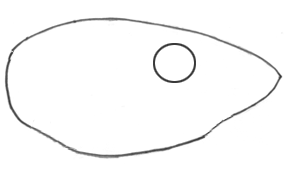 Draw a circle for the eye.
Step 3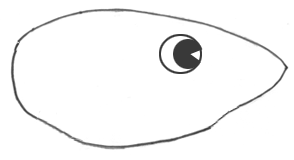 Put a Pacman looking shape inside the eye for the iris and pupil (or a circle pizza pie with a triangle slice already eaten).
Step 4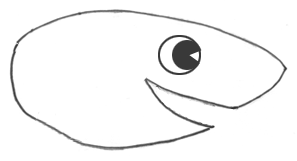 Draw the shark's mouth as a 'v' like shape.
Step 5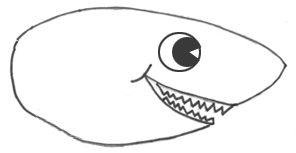 Draw a curve for the end of the smile as well as pointy teeth.
Step 6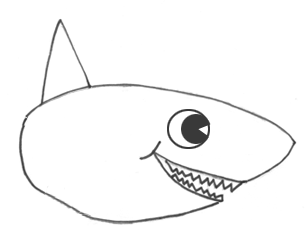 Draw the shark's fin by drawing an upside down letter 'v'.
Step 7 – Finished Shark Drawing.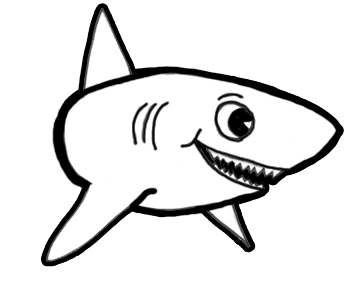 Now just draw the 2 bottom fins as well as the gills. The gills are just 3 curved lines to the left of the mouth. The bottom fins look like letter 'v's.
Erase any lines that you don't need and darken the outside lines for a nice cartoon shark that will wow your friends.
You Might Also Like a previous drawing tutorial – How to Draw a Cartoon Puffer Fish / Blow Fish … and another fish cartooning lesson … How to Sketch Cartoon Fish .. How to Draw a Cartoon Fish
Technorati Tags: draw sharks, drawing sharks, how to draw sharks, draw cartoon sharks, cartoon sharks, sharks, aquatic animals, fish, how to draw, drawing lessons, drawing tutorials, drawing for kids