Page : 1 2
Spongebob Squarepants is one of the most popular cartoon characters of all time. My kids love the show (and so do I). Do you want to learn how to draw Spongebob's pineapple house that is located in Bikini Bottom? I will help you draw it with easy-ish step-by-step drawing instructions.  Here are our previous Spongebob Squarepants tutorials.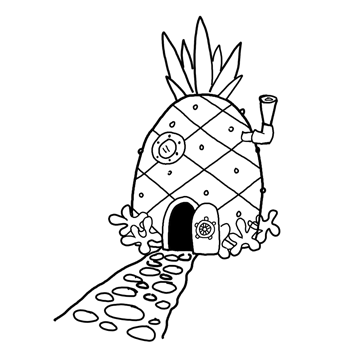 How to Draw Spongebob Squarepants' Pineapple House with Drawing Directions
Step 1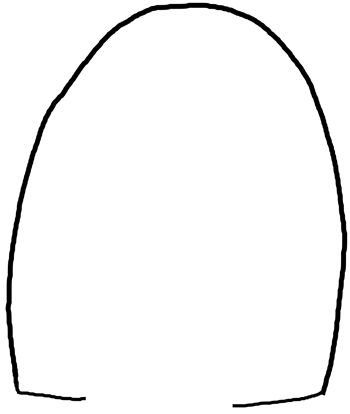 Start the pineapple house by drawing a gumdrop shape that doesn't completely connect at the bottom.
Step 2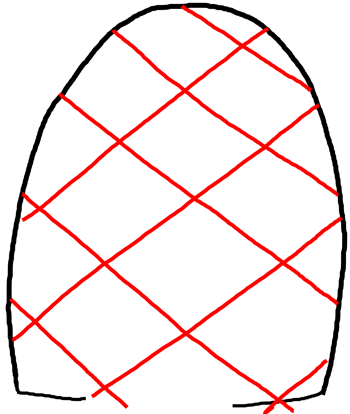 Now draw diagonal lines from the top right to the bottom left. Now do this for the other side (from top left to bottom right). Now you should see a criss-cross pattern (as seen above).
Step 3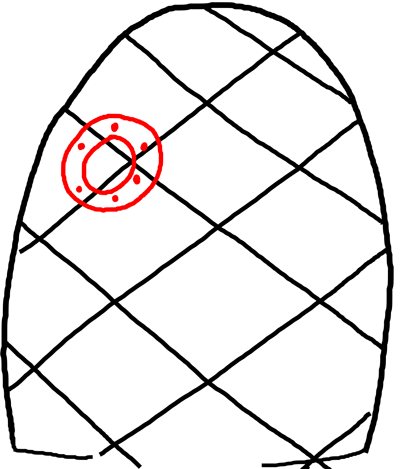 Now draw the circular window by drawing a doughnut shape (a big circle with a smaller circle inside of it). Then draw 6 dots within the doughnut shape (these are for the bolts).
Step  4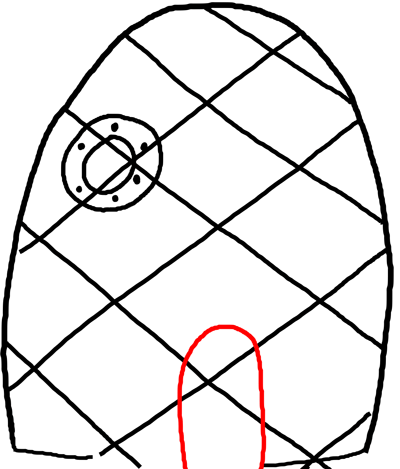 Now draw Spongebob's door…by drawing an upside down letter 'U' shape.
Step  5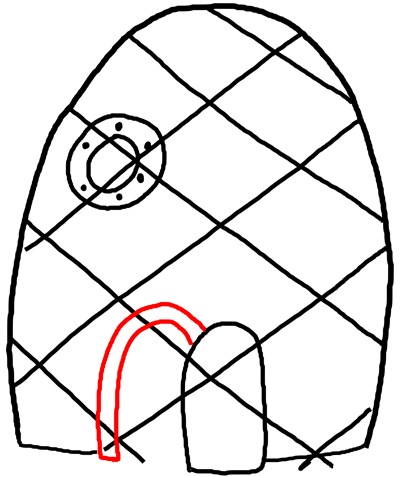 Close the door that you drew with a line. Then draw an upside down bubble letter 'J' like shape (as seen above). The shape also looks like a candy cane.
Step  6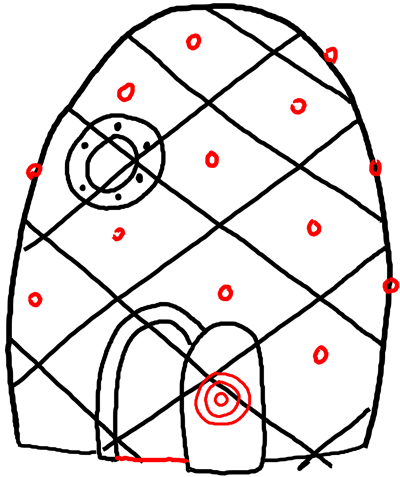 The pineapple house now looks like it has chicken pox or pimples, yuck. Draw little circles within each diamond (on the sides they look like triangles). Draw 3 consecutively smaller circles on the door. Also draw a line.
Page : 1 2
Pages: 1 2