Tom and Jerry used to be my favorite show…I used to love Jerry's antics. Now my kids love it now. This classic cartoon has been around for generations so I though that there would be a load of people who would enjoy learning how to draw the funny characters from the show. Today I will teach you how to draw Jerry kicking  Tom.. This is a step by step drawing tutorial in which I slowly teach you how to build up the funny character's form. Enjoy!
You Might Also Like Our Previous Tutorial … Drawing Tom from Tom and Jerry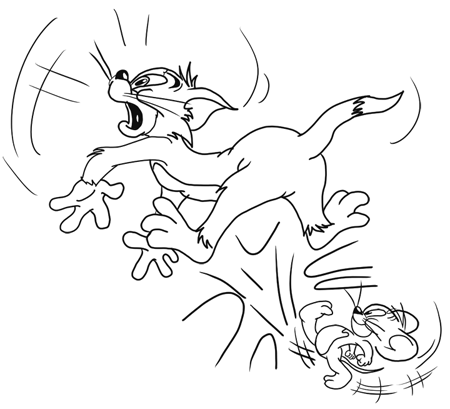 How to Draw Tom and Jerry with Step by Step Drawing Tutorial
Step 1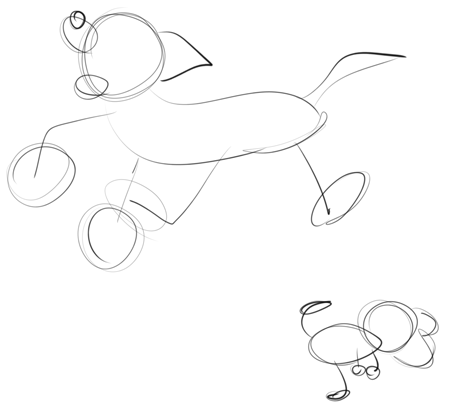 The first step is to lightly sketch the above sketch – it doesn't have to be perfect…it is meant to be a rough guideline for where we draw the characters in this tutorial.
Step 2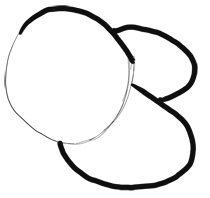 We are first going to draw Jerry – the mouse – so go to the rough sketch that you drew in step #1 and draw the head over the light sketch. So draw a circle and then draw a number '3' like shape for Jerry's ears.
Step 3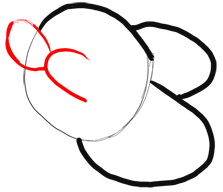 Now draw a sideways number '8' (that isn't closed at the bottom). This will be Jerry's snout and cheek.
Step 4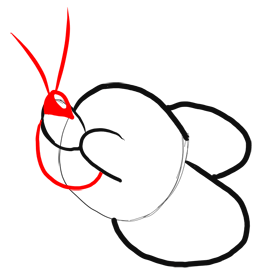 Now draw a letter 'u' like shape under the snout and cheek that you drew in step #3. Also draw Jerry's nose as an upside down letter 'u' that is filled in except for an oval 'highlight'. Also draw the mouse's whiskers as a letter 'v' like shape.
Step 5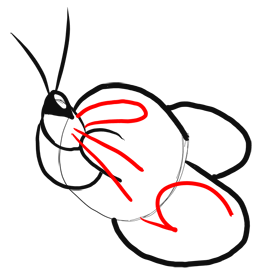 Draw a backwards number '2' in one of Jerry the Mouse's ear. Also draw Jerry's eye as an upside down letter 'u'. Also draw whiskers as a sideways number '11' like shape.
Step 6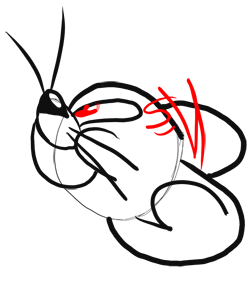 Draw the iris and pupil. Draw a sideways letter 's' on top of the head. Also draw a number '4' like shape on top of the back ear.
Step 7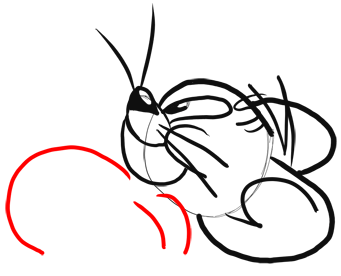 Draw a letter 'c' like shape for the belly. Draw 2 downward curved lines for the arm.