Step 8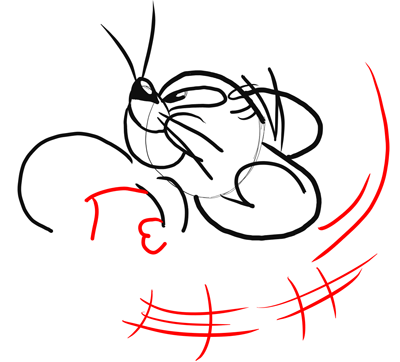 Draw an upside down letter 'L' for Jerry's back. Also draw a backwards number '3' for the hand. Also draw curved lines on the right side of the mouse for speed lines.
Step 9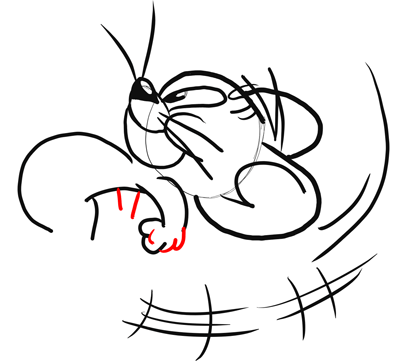 Draw a number '11' on the back. Also draw a number '3' like shape on the right hand.
Step 10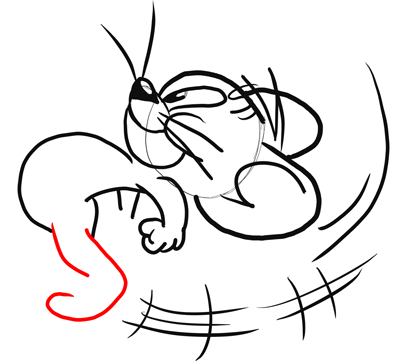 Draw a letter 'j' like shape for the foot.
Step 11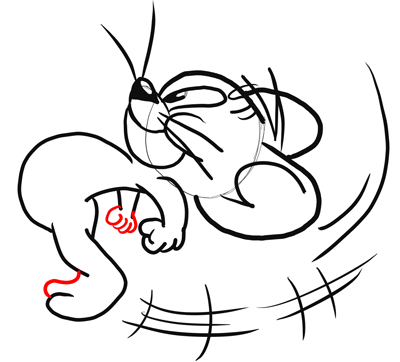 Draw a backwards 's' like shape on Jerry's foot. Draw the back fist by drawing a letter 'c' like shape, 2 backwards 'c' like shapes, and then a j' like shape.
Step 12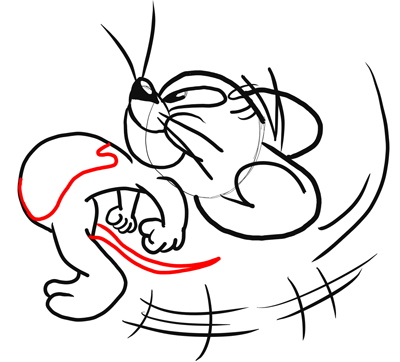 Draw the belly marking…it doesn't have to be perfectly shaped. Also draw the tail.
Step 13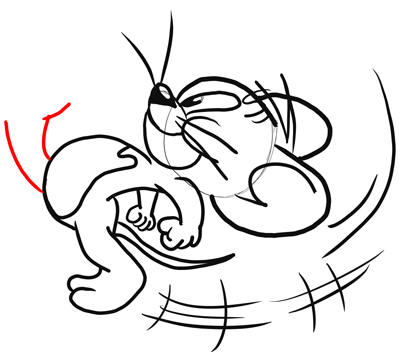 Start drawing the back leg by drawing an inwards curved line and an upside down capital letter 'L'.
Step 14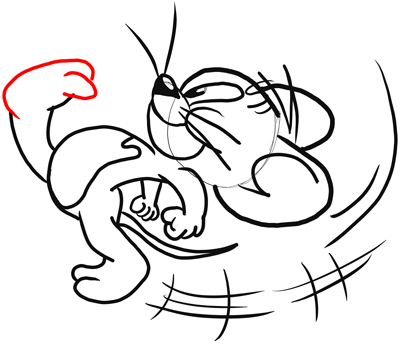 Draw the back foot by drawing a backwards letter 'j' and a number '3'. Now we finished Jerry, the mouse. Lets get on to Tom the cat.
Step 15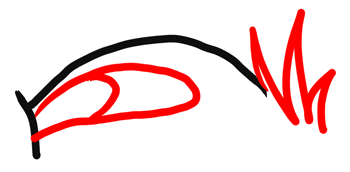 Now, find Tom, the cat, from the sketch that you did in step #1. Start drawing Tom's forehead which looks like when you are playing the game hangman (but backwards). Then draw a capital letter 'M' with an extra zig-zag. Also draw Tom's eye by drawing an upside down letter 'u' with curved line for Tom's iris.