Native American Indians used to live in teepees (also known as a tipi or tepee). A tipi is a conical tent traditionally made of animal skins or birch bark and are stereotypically associated with Native Americans. The term "wigwam" (a domed structure) is sometimes incorrectly used to refer to a tipi. Do you want to learn how to draw one of these teepees (tipis)? I have put together a step-by-step tutorial that will help you figure out how to draw tipis by using simple shapes to build up their form. This is an easy tutorial that kids, teens, and adults will enjoy. Even some younger children might be able to draw a teepee if you stand by to help with the instructions. Enjoy!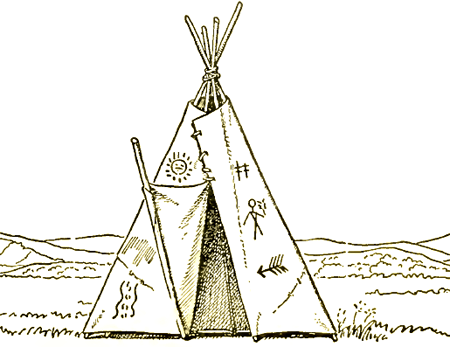 Teepee Drawing : How to Draw Native American Teepees Step by Step
Step 1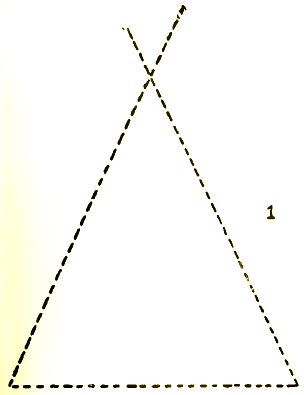 The first step is pretty easy. Just draw a triangle that goes a bit beyond the meeting point at the top (as shown above).
Step 2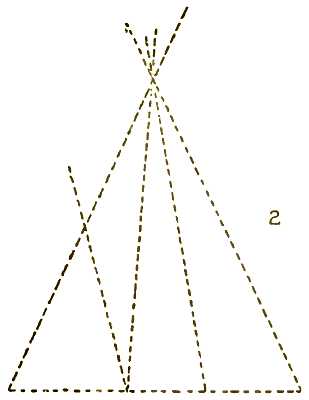 Now draw a backwards capital letter 'N' like shape (as shown above).
Step 3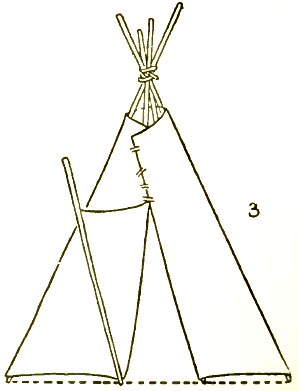 Now just draw in some more of the details (as shown above) and you have a pretty great teepee going on.
Step 4 – Add to Your Native American Indian Teepee Scene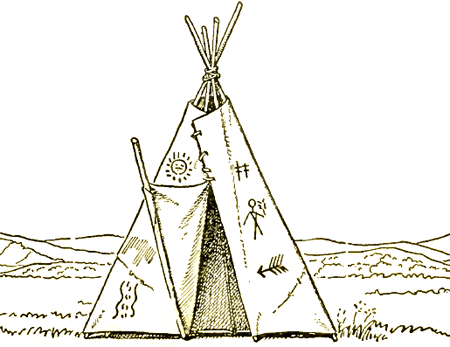 Now just add plains in the background, some grass in the foreground and some simple decorations to the teepee and you have a finished drawing. Wow…your friends will think you are amazing when you show them what you can draw. Cool!
Technorati Tags: draw tipis, draw teepees, drawing teepees, drawing tipis, teepees, tepees, tipis, native american teepees, drawing, drawing for kids, how to draw, drawing step by step