It is so much fun to draw cartoons from the shapes of alphabet letters and numbers. This cartoon character man's face was drawn from the shape of a capital letter 'A'. Kids will love to draw this and it is an especially great activity for small children, toddlers, and preschoolers – if an adult sticks around to help them draw the character. Have fun.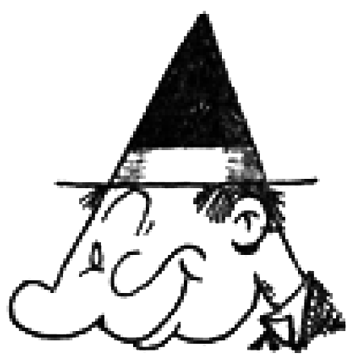 Drawing Faces Out of Alphabet Letters – Letter A Cartooning for Kids
Step 1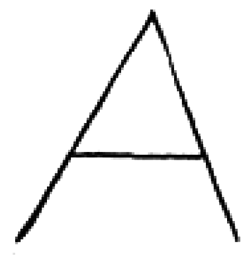 First, write a letter 'A'.
Step 2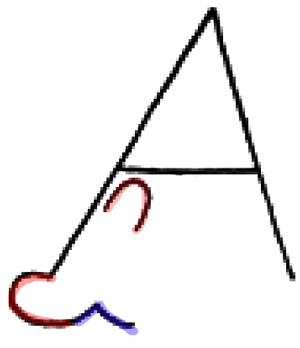 Now draw an upside down letter 'u' for the man's eyebrow. Draw a letter 'c' for the nose and an upside down letter 'L' (highlighted in purple).
Step 3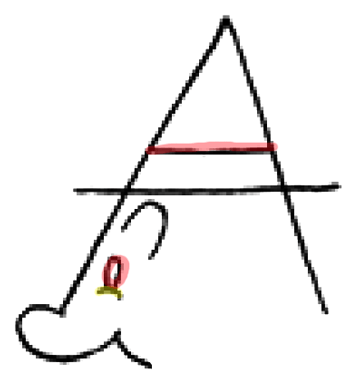 Draw a line above the line through the 'A'. Also draw the man's eye with an oval and a downwards curved line under the oval.
Step 4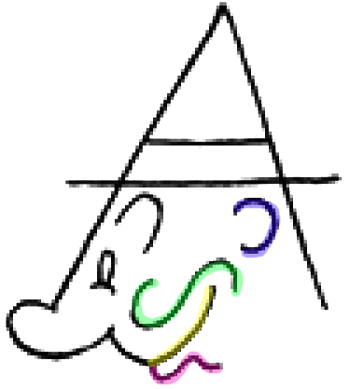 Draw the cartoon character's ear….by drawing a backwards letter 'c'. Draw a sideways letter 's' in the middle of the face (highlighted in green). Draw the mouth (highlighted in yellow). Draw another 's' like shape below the mouth for the bottom lip and chin.
Step 5 – Finished Cartoon Character Drawn From A Letter 'A'.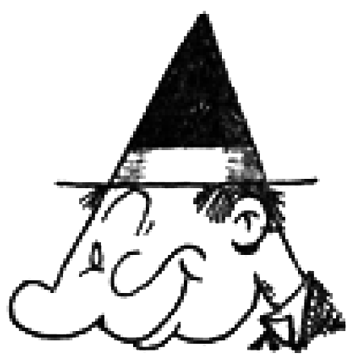 Now draw in some details, such as hair and a shirt collar. Darken lines that you need and erase lines that you don't need. Now you have a man's face drawn almost completely from letters in the alphabet, but especially with the capital letter 'A'.
Technorati Tags: drawing for kids, drawing for children, alphabet drawings, letter drawings, cartooning, drawing cartoons, drawing comics, drawing for preschoolers, drawing for toddlers, drawing letters, letter faces, alphabet faces