Learn how to draw basic cartoon characters, such as cartoon people and animals by using basic shapes to build up their forms. This is a great comics and cartooning tutorial for children.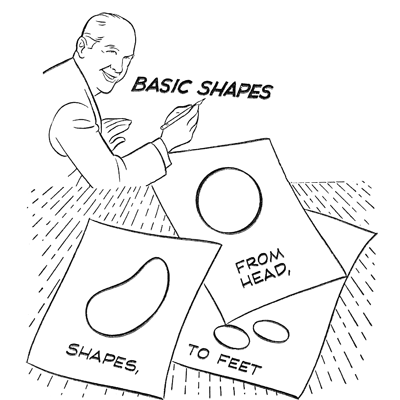 Easy Cartoon Characters to Draw with Basic Shapes for Kids
Start drawing the individual cartoon characters by lightly sketching the basic shapes that make up a comic figure. We will show you how to make a basic shape of a cartoon person.
Step 1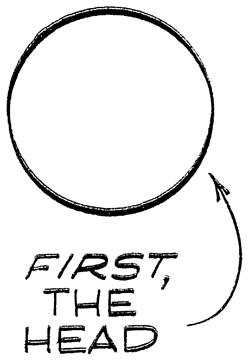 Firstly, draw the head as a circle. (You can look at more details for drawing a cartoon face with this tutorial on drawing cartoon faces and heads).
Step 2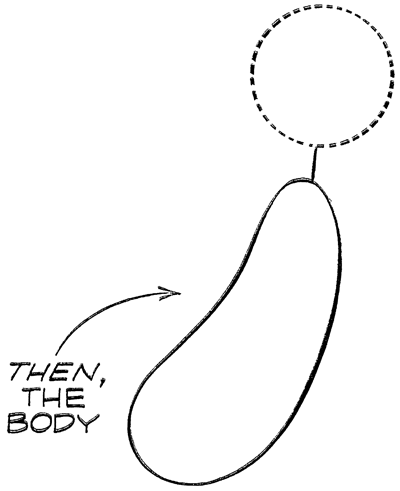 Then draw the person's body as a lima bean shape. Connect the head to the body with a line.
Step 3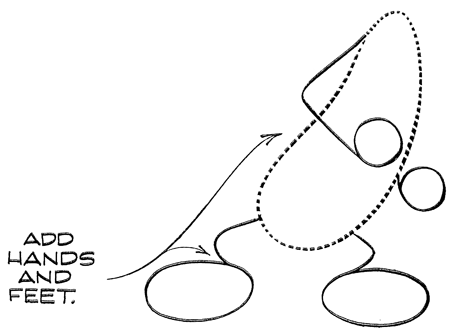 The draw the hands and feet. The hands are circles and the feet are ovals. Connect them to the body with lines. Remember that the lines should bend at the knee, unless standing straight. Remember that the arms bend at the elbow, unless arm is straight out.
Example Cartoon Person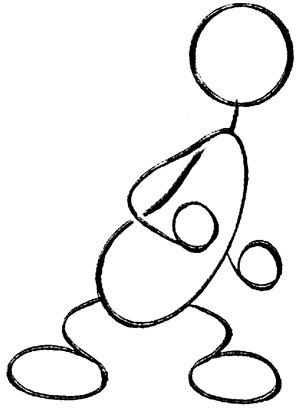 Example Cartoon Person Petting a Cartoon Dog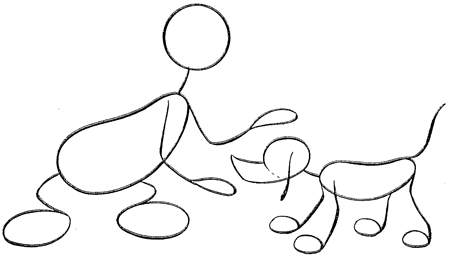 How a Body Can Differ with Different Body Types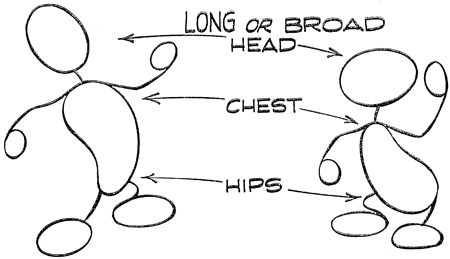 Notice how you can change how a cartoon person looks by changing the shape of the heads and body and the proportions to eachother.
Example Cartoon Person Holding a Huge Pencil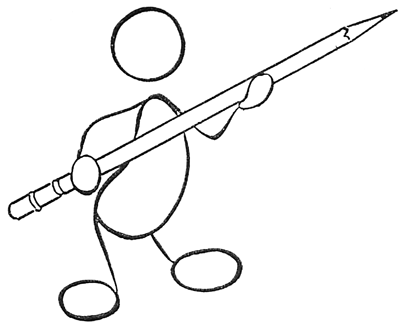 Example Cartoon Dog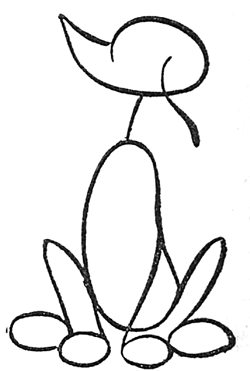 If you want to learn how to draw cartoon faces, cartoon bodies, and cartoon hands and feet – then you will really enjoy looking at more cartoon drawing tutorials here.
Technorati Tags: cartooning for kids, draw cartoons, drawing cartoons, how to draw cartoons, drawing cartoons for kids, drawing for kids, drawing for children, drawing tutorials, drawing lessons, drawing for preschoolers, how to draw