Learn how to draw better female figures with the following helpful methods and techniques with the following techniques illustrated by Cecile Hardy. The following helpful pointers will help you learn how to draw attractive, lively girls and women figures. This particular tutorial is for drawing more interesting finished drawings by adding lines of actions and variety of lines within each figure drawing. Learn how to do this by following the tutorial below.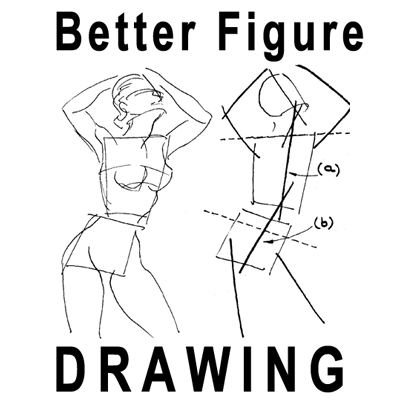 Better Figure Drawing Methods and Techniques for Beautiful Drawings of People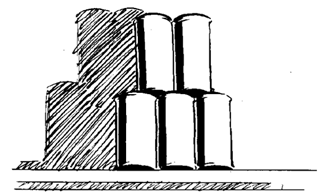 Tin cans piled up on a shelf are dull to look at and so is the drawing of the beautiful girl that we are about to see (below).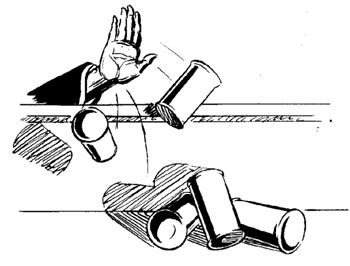 If we push the cans off of the shelf, they become much more interesting to look at….not just because they are moving, but because they now form a changing, diversified pattern.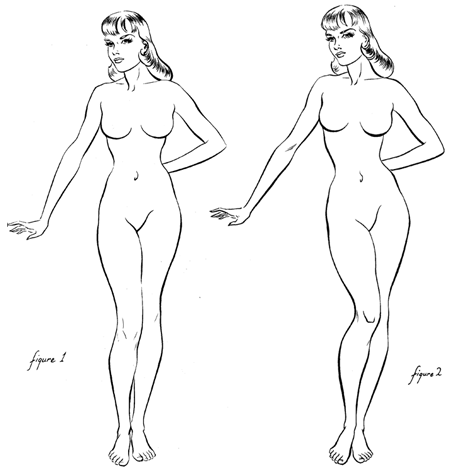 The cans that had fallen off the shelf were more interesting to look at. In the same way, the girl in figure #2 is more pleasing to look at than the girl that is in figure #1.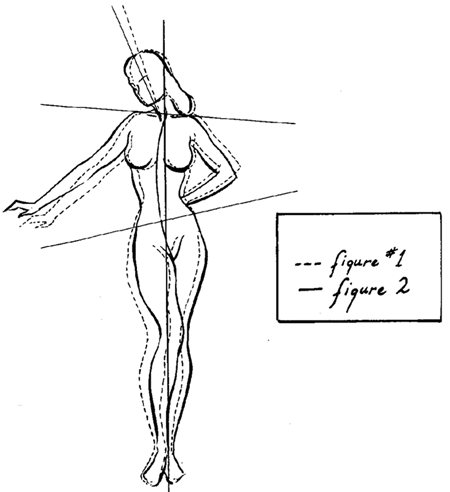 The diagram above shows how the outlines of the girl in figure #2 has been shifted slightly to improve the drawing. Note how the figure #2 girl's shoulder-line and hip-line are slanted in opposing directions. Figure #2 is the same drawing anatomically as figure #1, however, there is a great difference between both of them. The difference is in the action.
Action in your figure drawings will make them more interesting to look at.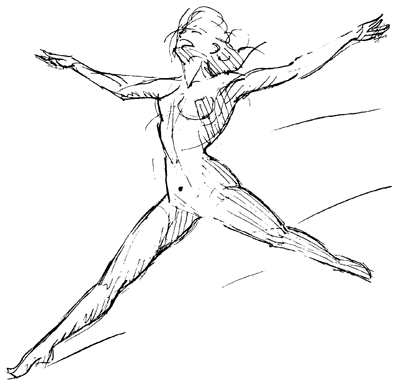 This figure is drawn so that it is  giving the illusion of her being in motion. However, she is not in motion…she was just drawn to look as if she was in motion.