Page : 1 2
Step 7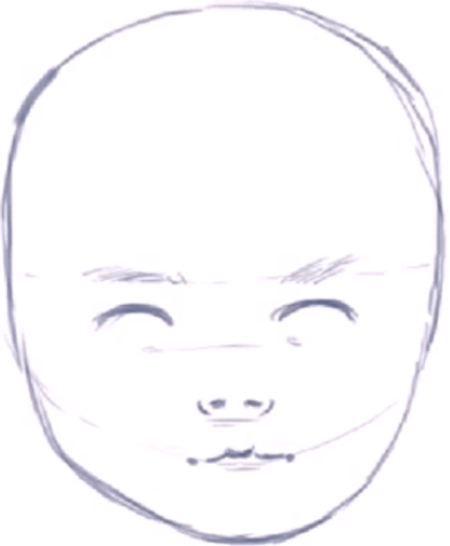 Draw the top of the baby's mouth on the 2nd to the last guideline that you drew in step #3.
Step 8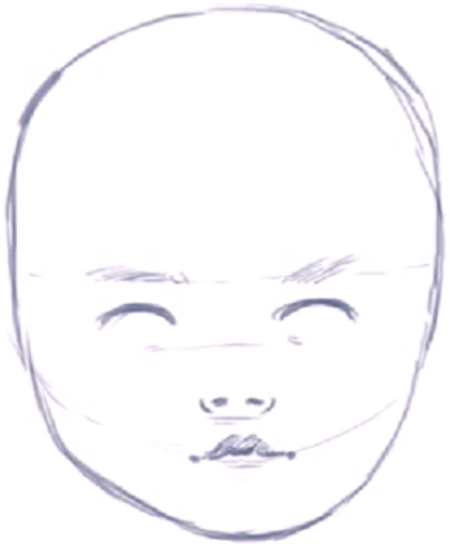 Now shade in the top lip as seen above.
Step 9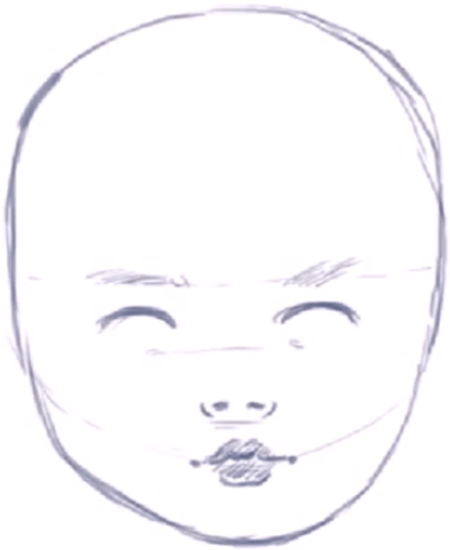 Now draw the bottom lip and shade it in as well.
Step 10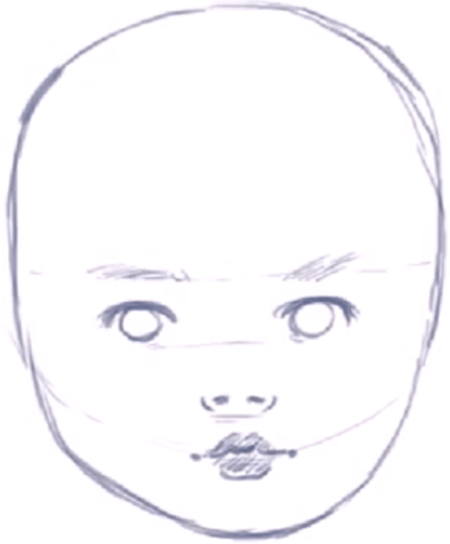 Now draw a circle for both eyes.
Step 11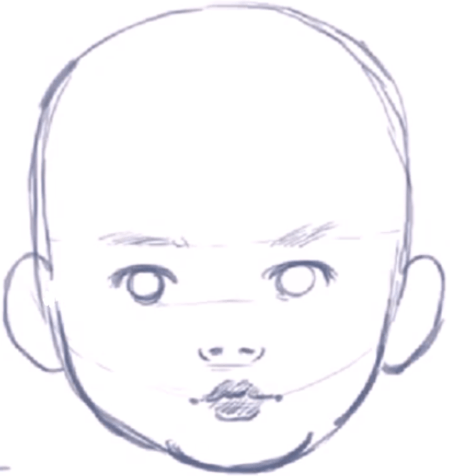 Now darken the correct lines around the face and draw the ears from the top of the eyes down to the bottom of the nose.
Step 12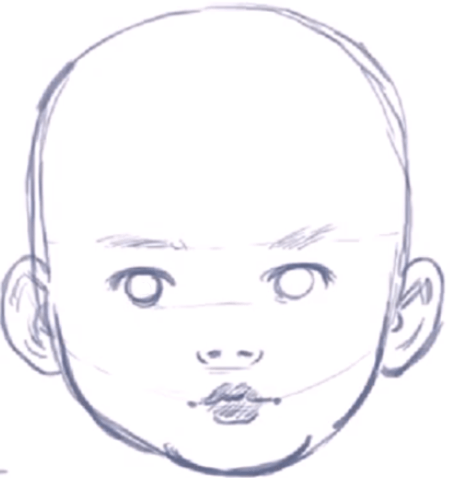 Now draw in the ears' details.
Step 13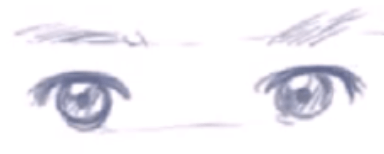 Draw in the pupil as a dark circle. Then draw the highlight above the pupil by drawing a square-like shape and then shade in the rest of the iris.
Step 14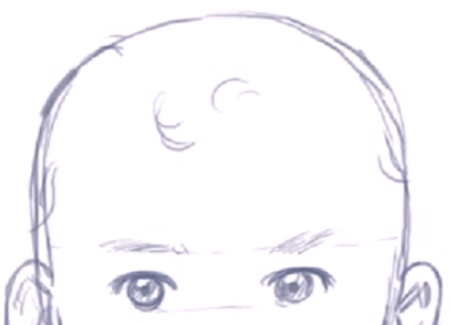 Now draw a few stray hairs on top of the baby's head.
Proportions of the Baby's Face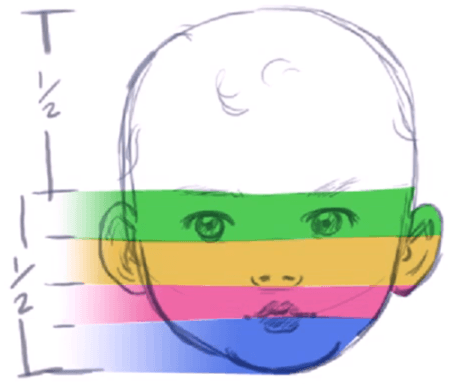 This image just shows you the proportions of the baby's head. Notice that the baby's facial features don't start until the 2nd half of the face.
Step 15 – Finished Drawing of a Baby's Face Front View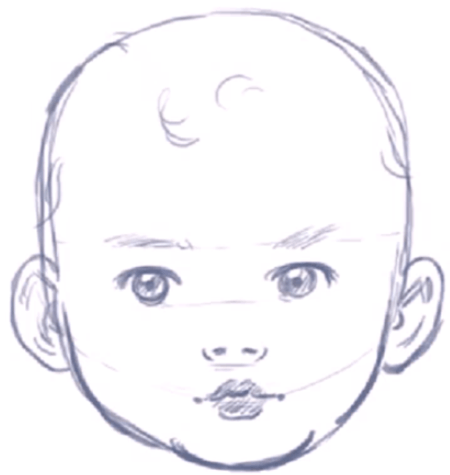 This is how the finished baby's face looks. Of course all babies have different faces, but you can alter the face to look like the baby that you are drawing. Good luck.
You Might Also Enjoy Looking at Our Other Baby Drawing Tutorials
Technorati Tags: draw baby, drawing baby, how to draw baby, draw babies, drawing babies, how to draw babies, how to draw, drawing lessons, drawing tutorials, drawing step by step, baby, babies, draw faces, drawing faces, draw heads, drawing heads
Page : 1 2
Pages: 1 2