Do you want to learn how to draw a cartoon baseball player hitting a baseball with a bat? Boys and girls love baseball and many would love to learn how to draw this baseball player character or other sports characters. This is a simple step by step comics / cartoon drawing tutorial for kids, teens, and adults. Enjoy.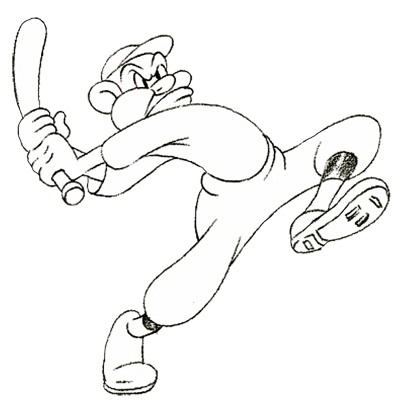 How to Draw Cartoon Baseball Players with Easy Step by Step Lesson
Step 1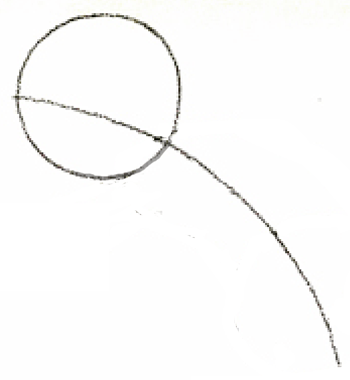 First, draw a circle for the baseball player's head. Then draw a line of action for the character's body. The line of action is the swing of the body in a particular pose…it is the main direction in which the body bends or stretches or leans. In the drawing above, the line of action is formed by the baseball player's body turning towards the left to hit a baseball with a bat.
Step 2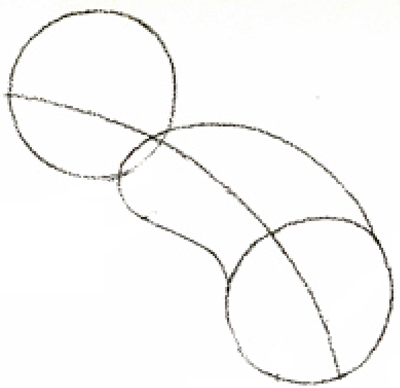 Now draw the body around the line of action by drawing a lima bean like shape.
Step 3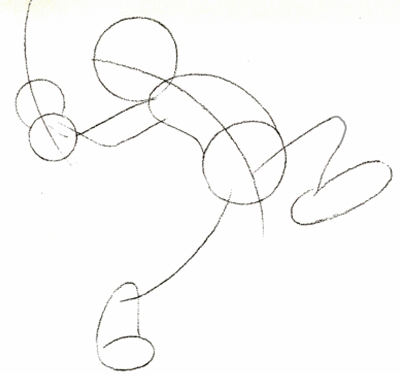 Now draw lines for each of the limbs (arms and legs) as seen above. Draw circles for the hands and oval shapes for the feet. Just draw a curved line for the bat…in further steps we will draw in the details.
Step 4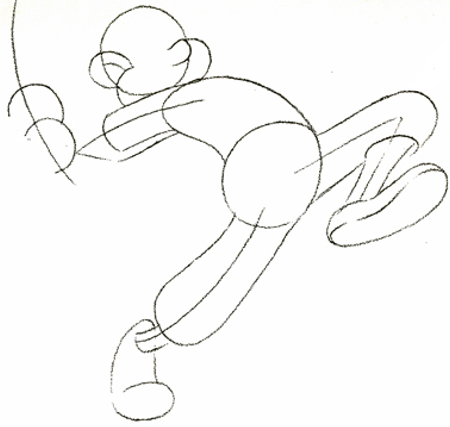 Now we can start drawing in some details…or "roughing" in the masses and the features of them. Notice that cheeks, a nose, and an ear have been put in on the face as well.
Step 5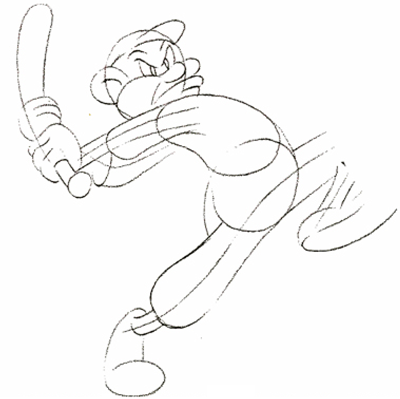 Now draw in more details, such as the fingers on the hands, the eyes, and the mouth.
Step 6 – Finished Cartoon Baseball Player Hitting a Ball with a Bat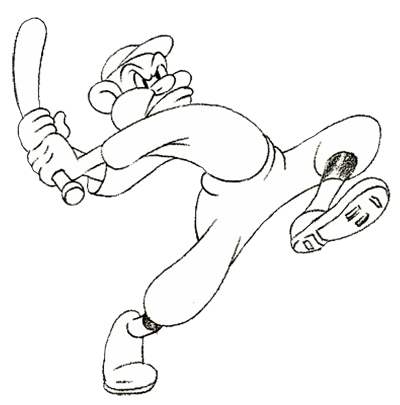 Now you just have to erase lines that you don't need and outline the 'correct' lines with a pen or marker. If you are having problems figuring out which lines to erase, then reference the drawing (above) for help. With the thick outside dark marker line, darken the outside lines to make it look sharp. Doesn't the comic styled baseball player look Awesome?!
Technorati Tags: draw baseball, drawing baseball, draw baseball player, drawing baseball player, how to draw baseball player, comic baseball player, cartoon baseball player, cartooning, draw cartoons, draw comics, comics, cartoons, how to draw, drawing for kids, sports