Page : 1 2
Step 6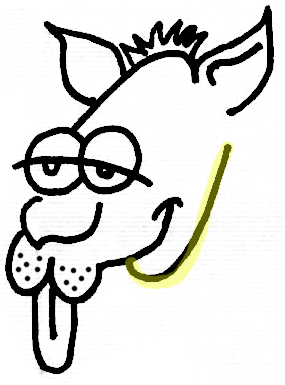 Draw a letter 'J' like shape for the bottom lip.
Step 7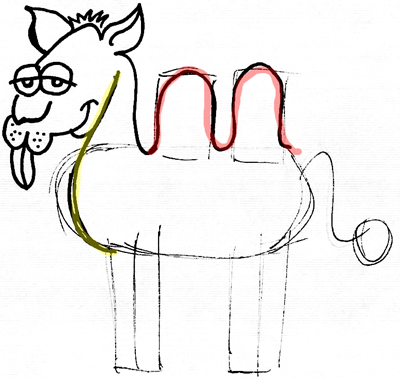 Draw a backwards letter 'J' like shape for the neck. Draw the humps as a letter 'm' like shape with an extra hump.
Step 8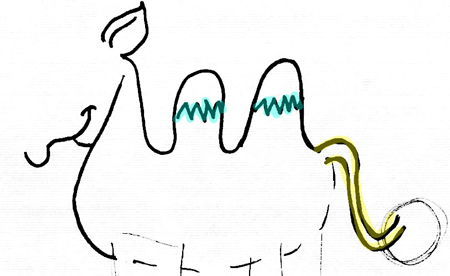 Draw a backwards letter 's' like shape for the tail. Draw hair on the humps by drawing a bunch of 'M's.
Step 9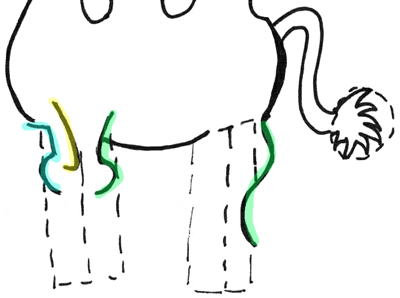 Now lets start drawing the legs. Draw a backwards number '5 (blue)…draw a letter 'J' (yellow), draw a sletter 's' like shape and a backwards one (green). Also draw the fur on the tail.
Step 10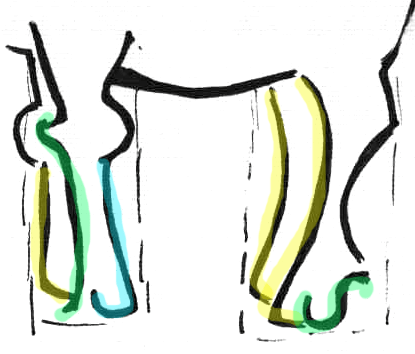 Now draw 3 capital letter 'L' like shapes (yellow) … Draw a letter 's' like shape (green) … draw an upside down number '7' shape (blue).
Step 11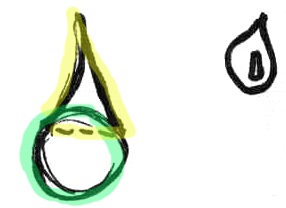 Now draw water drops coming off of the camel's tongue. Draw a water drop by drawing a circle with a triangle like shape at the top. You can also draw a highlight by drawing a rectangle within the drop.
Step 12 – Finished drawing of a Comic Camel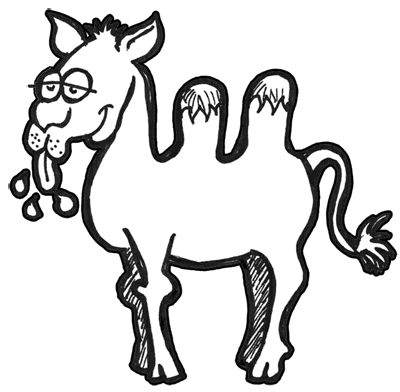 Now just erase lines that you don't need and outline the 'correct' lines with a black pen or marker. Making thick, interesting lines instead of the thin pencil lines makes quite a difference in the end result, doesn't it? If you are having problems figuring out which lines to erase, then reference my drawing (above) for help. Now you will have an amazing cartoon drawing of a cartoon whimsical camel to show off to your friends.
Technorati Tags: draw camels, drawing camels, how to draw camels, draw cartoon camels, cartoon camels, cartooning, draw cartoons, draw comics, how to draw, drawing lessons, drawing tutorials, drawing for kids
Page : 1 2

Pages: 1 2